Bespoke Worktop Installers
Kitchen Worktops, Polegate
There are many elements to consider when it comes to choosing a kitchen worktop for your Polegate, Eastbourne, Bexhill, Kent and East Sussex home. The first is the budget, and this will greatly influence the type of material you choose.
The second benefit is practicality – how low maintenance do you want it to be – and the third is the look – what colour and texture you want, along with any design details such as sweeping curves or the latest thin edged profile.
Thousands of households across East Sussex have trusted us to provide them with kitchen worktops that are not only functional and beautiful, but also play a key role in the daily lives of their families. We offer a wide range of colours and textures, so you're sure to find your perfect worktop.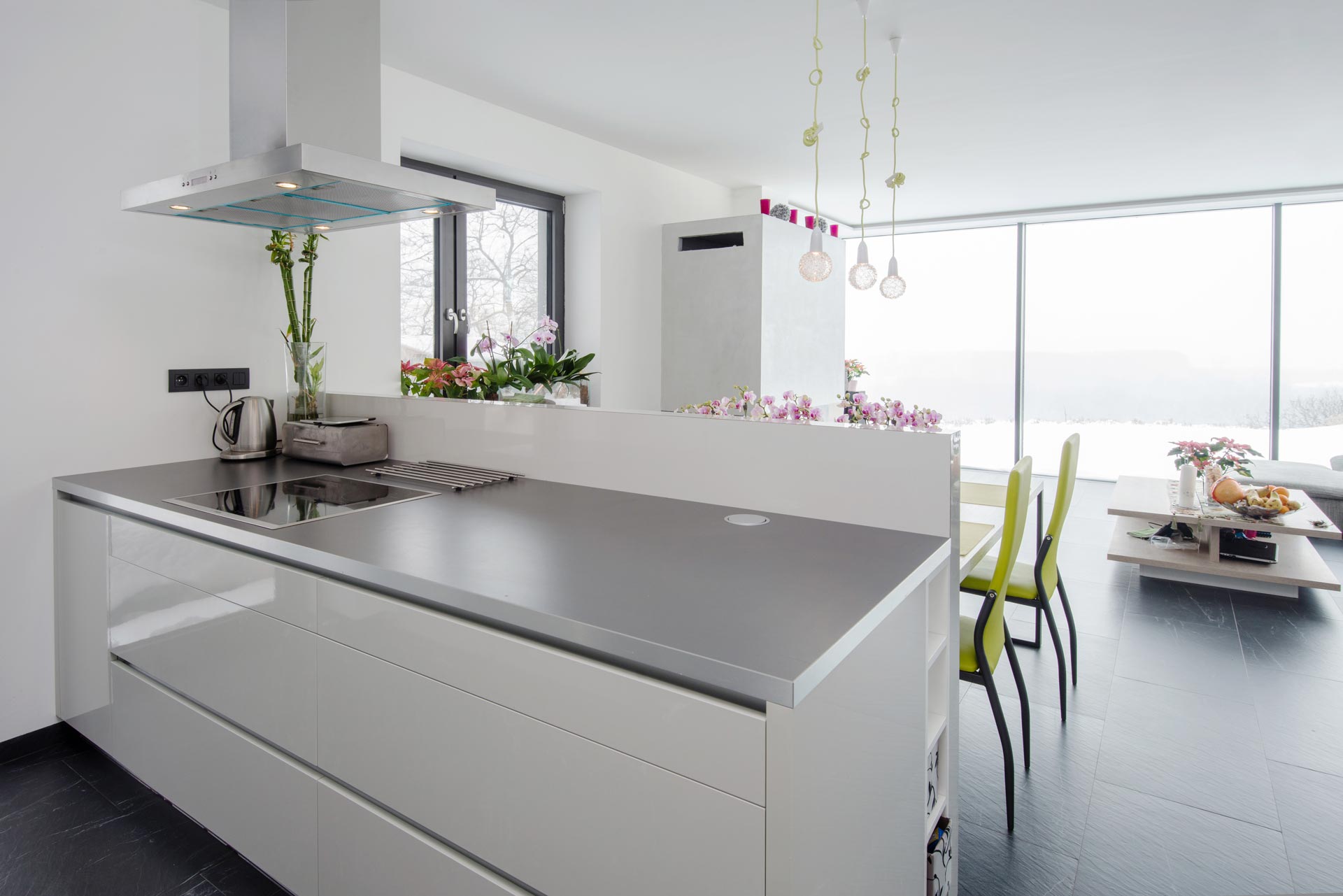 Benefits of Kitchen Worktops
Integration
Our kitchen worktops can accommodate the latest downdraft extractors that are seamlessly integrated into the worktop. This helps avoid having a large overhanging extractor, creating an altogether more streamlined look.
Mix and Match
Mixing materials is a growing trend, adding interest and texture to interior decor schemes and preventing the look from being overpowered by one material. It may also potentially help to reduce the cost of kitchen worktops.
Professionally Fitted
Some materials can be cut on site, so you can have your worktops fitted straight away while others need to be templated and cut at the factory. Either way, our installers will do all that they can to make the installation as hassle free as possible.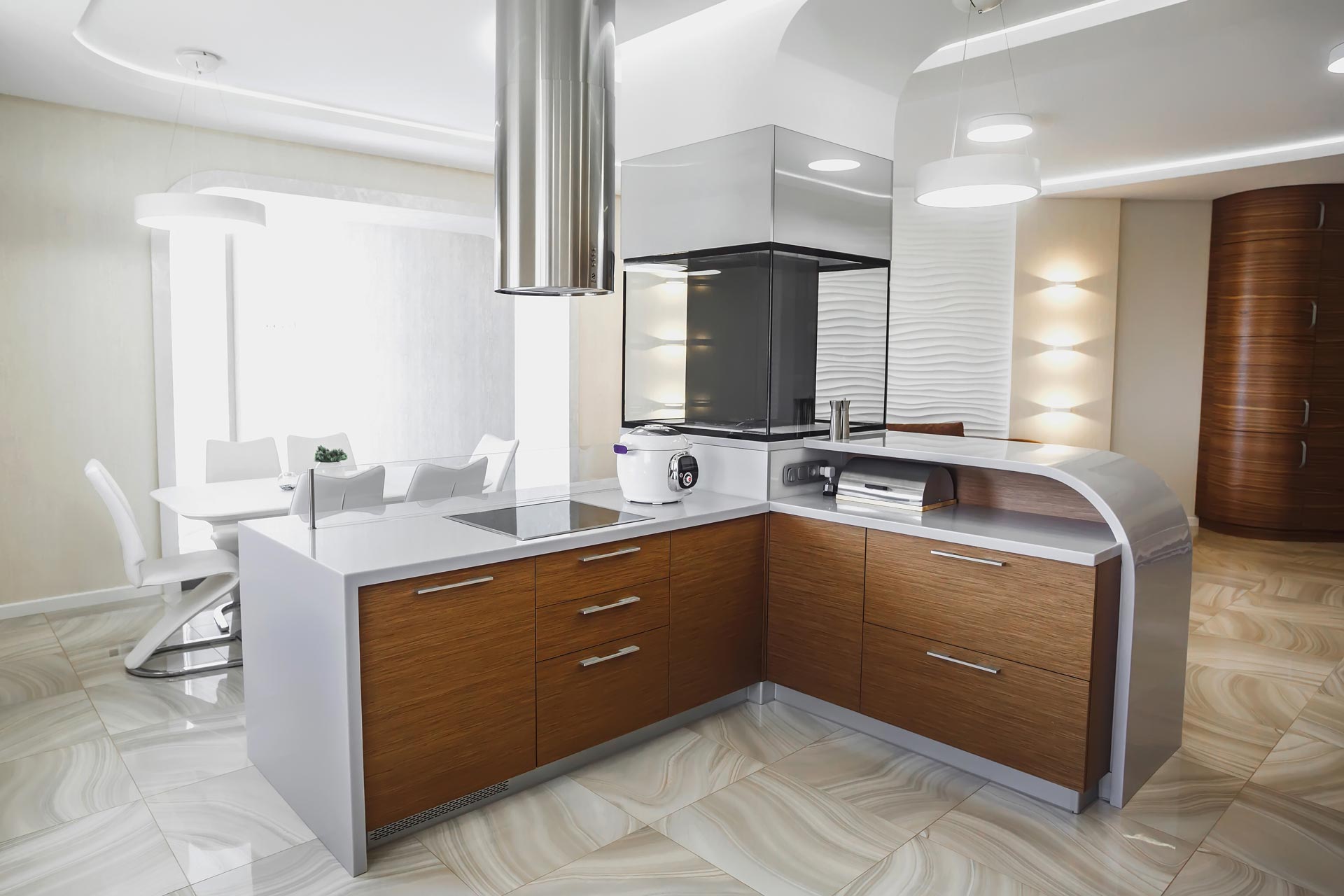 Why Choose Us?
When installing kitchen worktops, our fitting team are always professional and courteous. No matter how expensive and luxurious your worktop is, if it's badly designed, cut and installed, it will end up looking cheap and scruffy. Don't be in a rush to get it finished, make sure you ask for drainer grooves next to the sink if you want them and always clean with the recommended products.
Whatever material you choose, all work surfaces need to be templated. This is where the material is cut to size to fit the cabinets below, with cutouts for hobs and sinks and any extra lengths for a breakfast bar or overhang. We do all that and more here at Homecare in Polegate.
Your kitchen worktops are special and need to be cared for, so speak to us, your local kitchen specialist for more information on how to look after them. We will happy to advise you on how to keep your kitchen worktops looking better for longer.
Request a Free Online Quote
Find Kitchen Worktop Prices in & Around Polegate & East Sussex
Request a bespoke price on kitchen worktops by speaking to Homecare today. We can organise a phone call or consultation.
Materials For Kitchen Worktops
Marble kitchen worktops are available in a choice of four materials and are ideal for adding a beautiful, natural look to your kitchen. Quartz worktops are also available in a range of edge profiles. This man made granite alternative offers various benefits, such as greater colour consistency.
Quartz is also stain resistant and scratch resistant, too, but as with all worktops, take extra care and always use chopping boards and trivets just in case.
Corian and hi macs are solid surface materials that are ideal for creating fluid shapes, curves and flowing lines. As they are man made, the colours and patterns are consistent, and the joins are invisible. This provides a seamless finish that can be teamed with matching integrated sinks to create the impression of one single piece.
For natural warmth and character, solid wood worktops are perfect for both classic and contemporary kitchens. Look to oak, maple and beech for a traditional style and bamboo, wenge and Iroko for a more modern feel.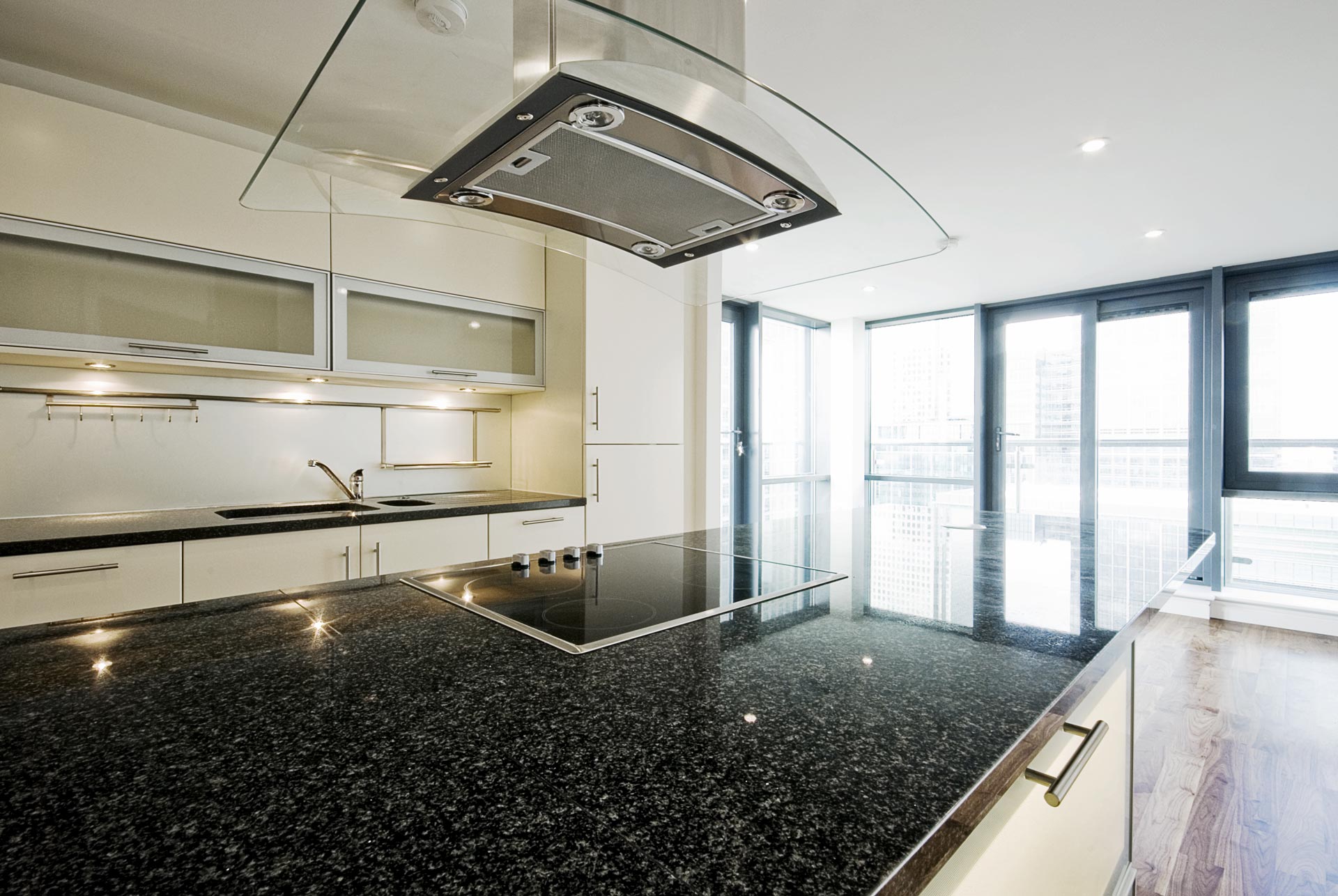 Choosing the Height of Your Kitchen Worktops
Varying the height of your kitchen worktops not only offers practical benefits but aesthetic ones, too. It's important to have the correct height of worktop for different tasks.
The standard worktop height is designed to work and cook at. The same level is not comfortable to sit at on a bar stool or chair and long term use could potentially lead to bad posture or health problems.
When varying the height of kitchen worktops for different zones, consider the materials to suit them. Granite is the perfect surface for baking, as it is always cool. If there's a large expanse of a black worktop, introduce lighter tones, texture and a different height to break up the dark area and add interest to the scheme.
The thickness and depth also plays an important role when choosing your kitchen worktops. Mixing chunkier profiles with slimmer surfaces creates definition and can also be used to differentiate between different working zones. With modern materials such as Silestone and other solid surfaces, extra deep islands and peninsular units can be created.
View & Download our Brochure
Consentino Dekton Slim Worktop
Free Consultations & Calls Available
Find Kitchen Worktop Price for Your Polegate Home
Request a consultation to discuss a kitchen installation or renovation from Homecare in Polegate. Whether your kitchen worktops are part of a small facelift or larger project, you can get in touch to organise a call.
Use our contact form, give us a call or email us. Our experienced yet friendly team will be happy to answer any queries you may have about our kitchen worktops.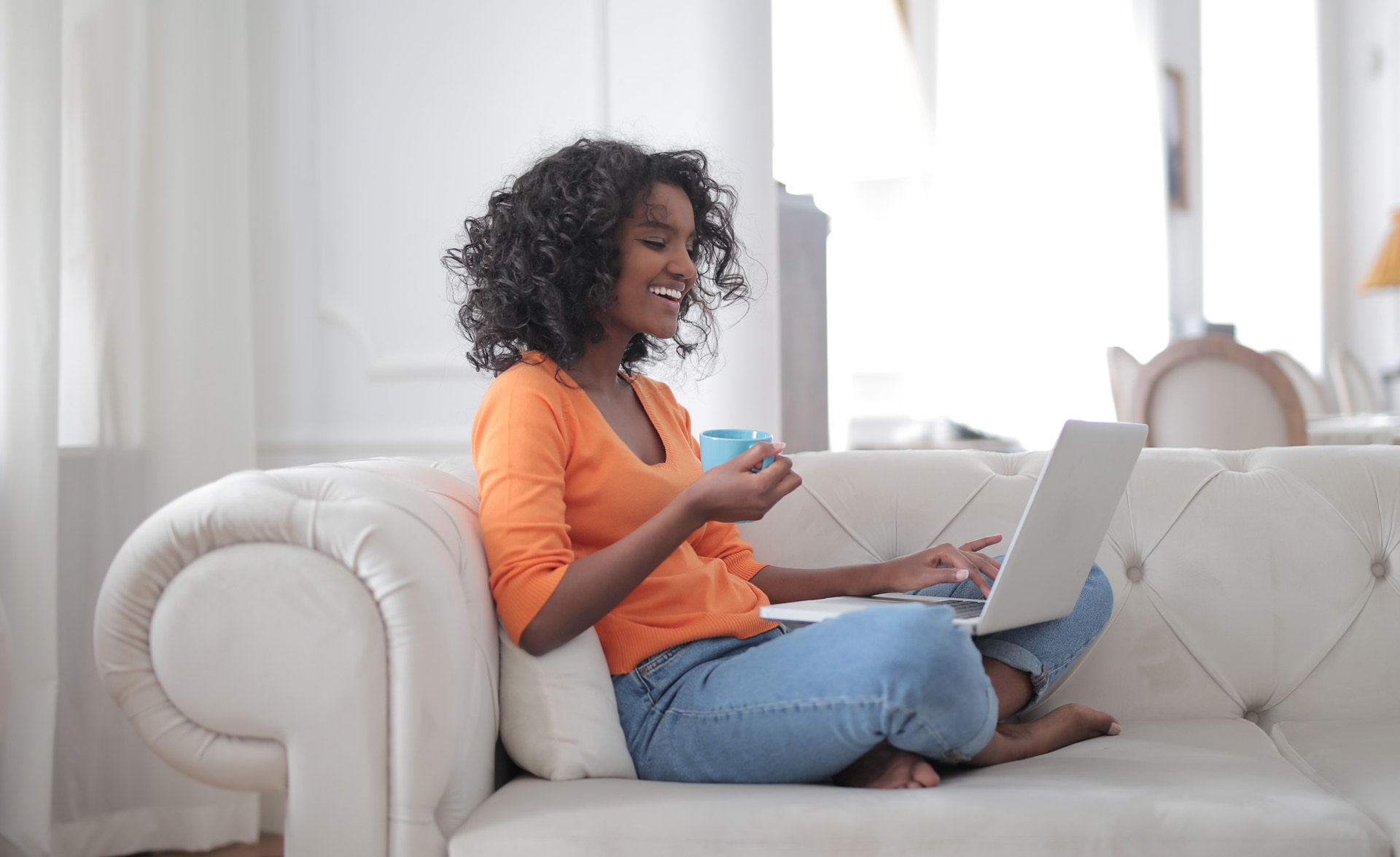 Visit our Showroom
If you would like to see our stunning home improvement products in person, visit our local Polegate showroom today. A member of our in-house, expert team can also consult you regarding your desired home renovations. Whether you're looking for a replacement window, new kitchen or a set of bifold doors, we can advise you on your options and provide an accurate price. Visit us today!