Are You Interested In Edwardian Conservatories?
Edwardian conservatories provide timeless elegance combined with the most efficient use of the available space.
Our conservatories are meticulously built to the highest standards. They offer superior technical performance with outstanding levels of security and warmth, while also reducing noise and maintenance requirements.
Completely adaptable to suit all house styles and bungalows. For bungalows and other height-restricted situations, a hipped-back roof with box gutter is normally supplied.
For those who prefer a true timber appearance option, our Edwardian conservatory can be supplied in White Ash, Cream, Rosewood and Golden Oak foils.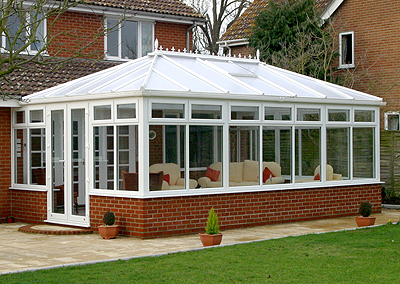 We Are A Professional Local Company
All Of Our Work Is Guaranteed
We Have Products For All Budgets
Explore all of our products
Visit Our Edwardian Conservatories Showroom in East Sussex