Protect Kitchen Walls & Surfaces
Glass Kitchen Splashbacks, Polegate
If you are looking to give a facelift to your kitchen in Polegate, Eastbourne, Bexhill, Kent and East Sussex, glass splashbacks are the answer. Glass splashbacks also make any room appear larger and brighter by reflecting light and play a practical role day to day.
From a single glass splashback to cladding your entire kitchen, we are coloured glass splashback market leaders. We work with you from initial idea to final installation, irrespective of size or complexity.
Whilst glass splashbacks are functional, protecting wall surfaces from cooking and sink splashes, they are also design pieces in their own right. Glass splashback can be an integral part of your interior design. That is why we offer a range of patterns, colours and textures.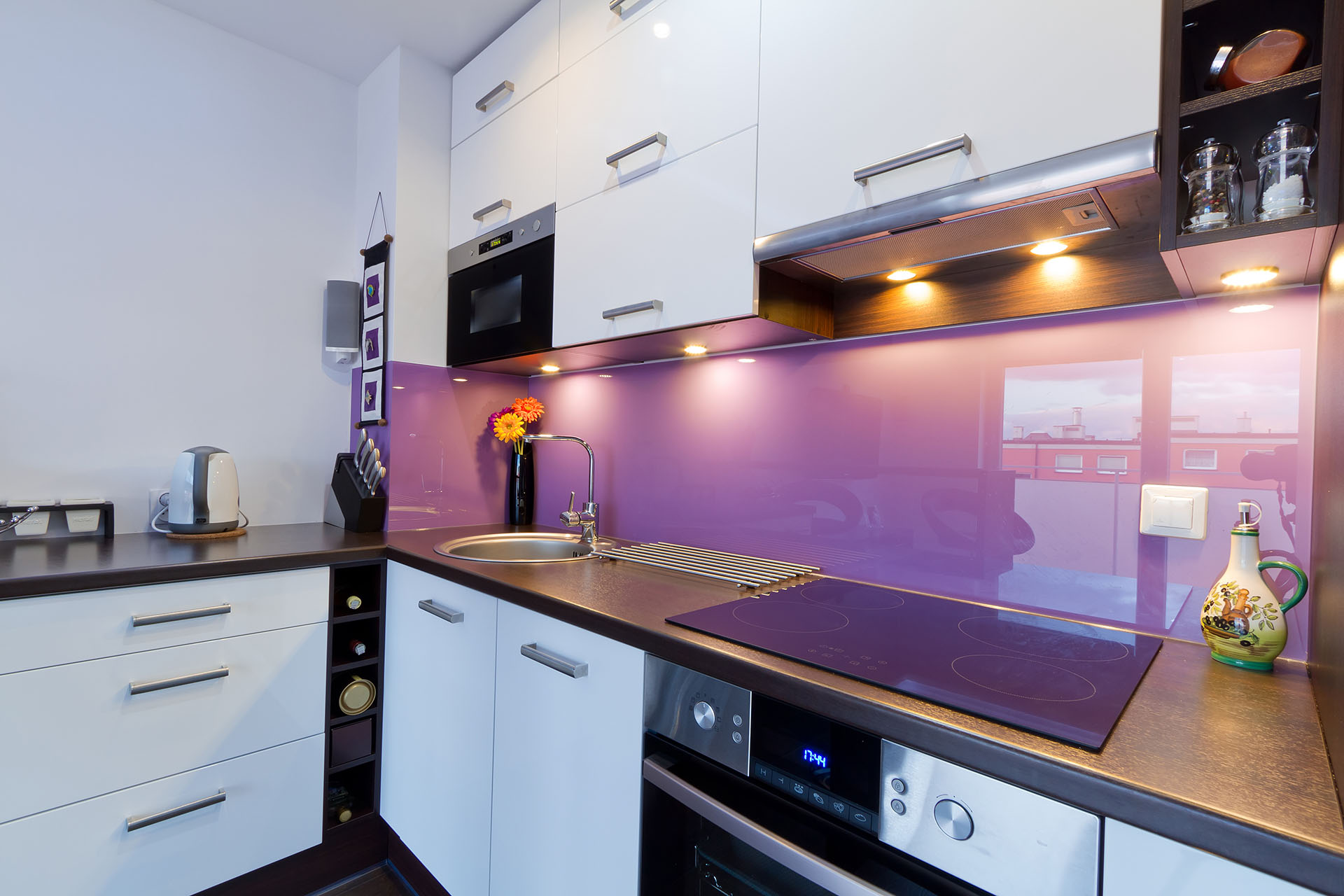 Benefits of Glass Splashbacks
Versatile
Glass splashbacks can be used anywhere in your Polegate home, not just kitchens. Use them to add colour to your bathroom, shelving, give tabletops some colour, or clad walls in any room. We can install glass splashbacks anywhere in your home.
Low Maintenance
Splashbacks are easy to keep clean with no grout to get stained or mouldy. Glass splashbacks will also protect your walls from being stained. Simply wipe them down to keep your walls looking as good as the day they were installed.
Hassle Free Installation
The installation process of our glass splashback is significantly easier and hassle free than alternatives on the market. They can be expertly installed without the need to use messy or noisy equipment like tile cutters and grout.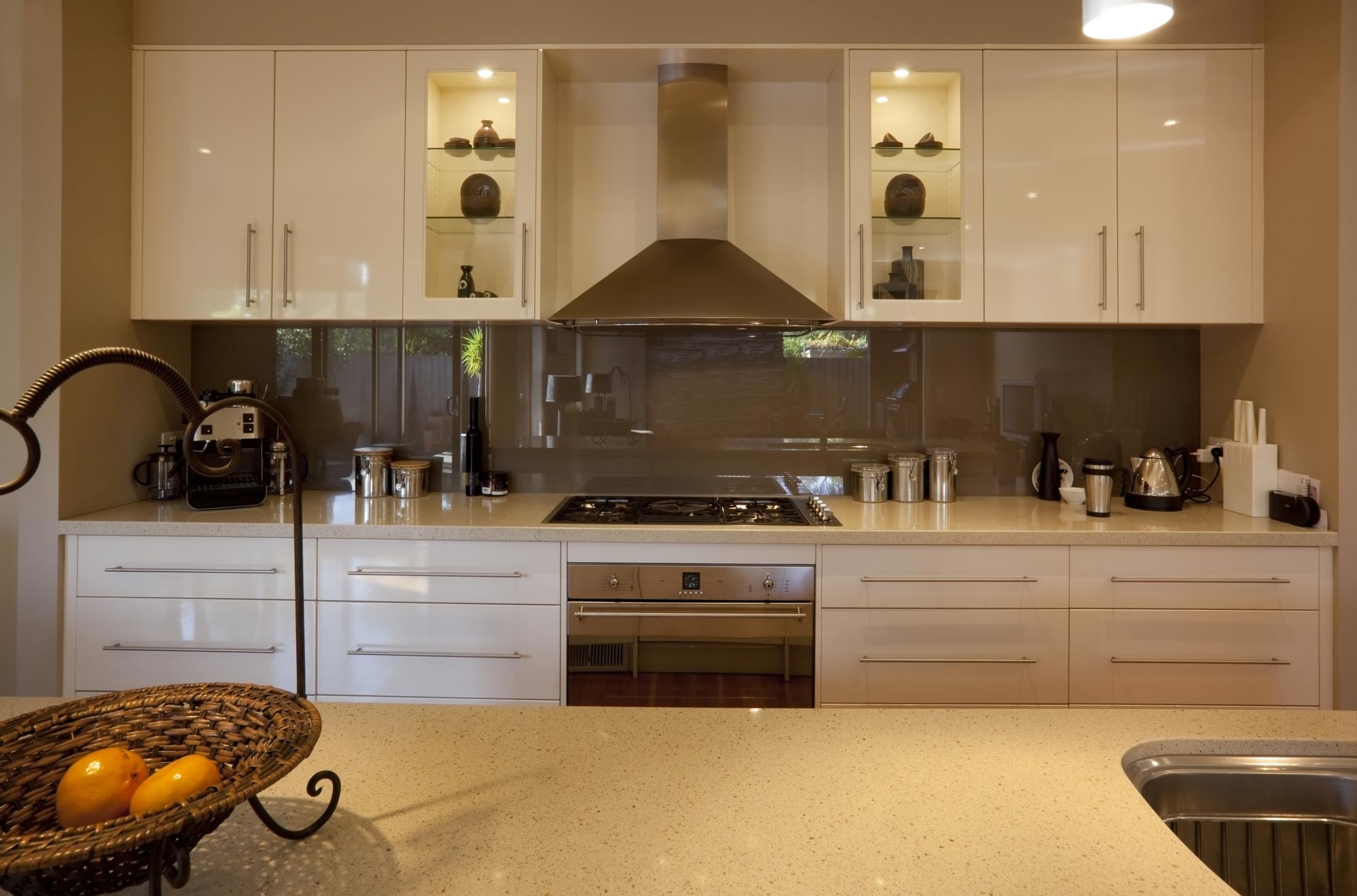 Why Choose Us?
We can print almost anything onto glass thanks to our decades of industry experience. We have been serving the local community for over 30 years, having started operations in 1988. From patterns to images to almost any colour, we can produce splashbacks of up to 4000mm x 2000mm, subject to access.
Manufacturing all our glass splashbacks in-house, they are available in any colour, shape or size you require. Shimmer and rainbow sparkle finishes can be added, or you may opt for satin glass in any colour. Glass splashbacks can include cutouts as necessary, for example for electrical sockets etc. Get in touch today to learn more about our customisation options.
Glass splashbacks add colour, reflection and a new dimension to any room. We use the very latest in digital technology to ensure quality and precision, enabling you to create stunning splashbacks that will stand the test of time.
Request a Quote
Find Glass Splashback Prices in & Around Polegate & East Sussex
Request a quote for glass splashbacks today by contacting the Homecare Exteriors team, who are based in Polegate.
Bespoke Glass Splashbacks
Glass splashbacks can be supplied in almost any colour to enhance your home, choose from one of our 44 standard colours to make your choice easier, we can also supply splashbacks in BS, Pantone, RAL or any other popular paint colour.
Our suppliers mix all their own paint in-house, so getting the perfect colour for your home is made easy. All our splashbacks are toughened to withstand a heat source and are made to measure – they can incorporate socket cutouts, holes, or notches.
Not only can any colour can be achieved, but also many different effects and finishes. A full template and install service is available, or a supply only if preferred. CNC cutting for sockets, and shapes makes the boundaries unlimited when you choose Homecare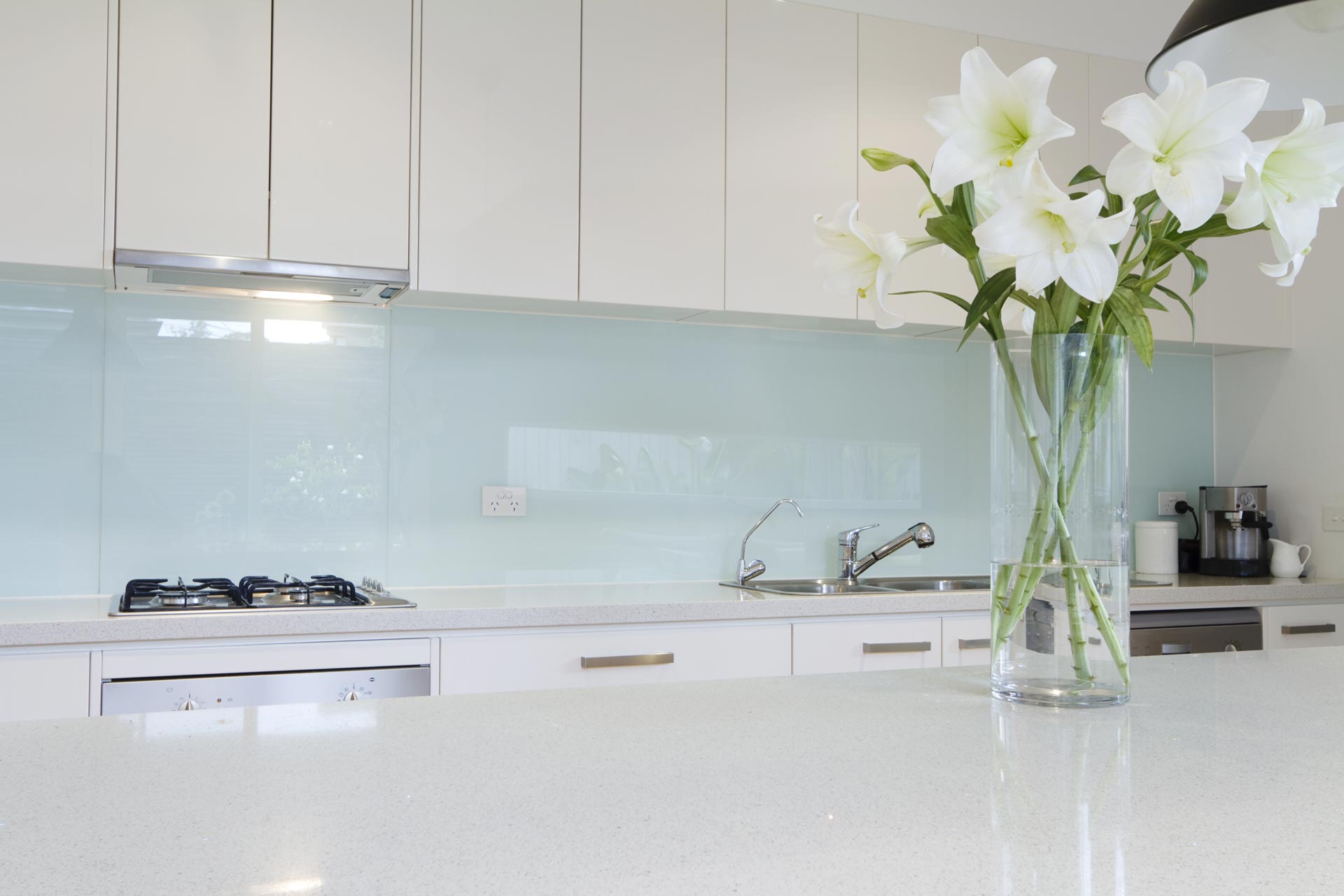 Attractive Glass Splashbacks in East Sussex
One of the biggest benefits of a glass kitchen splashback is its light reflecting qualities. Installing them into your Polegate home can provide a spacious feel. This is because they reflect light back into the room. This is ideal if you have a smaller kitchen or one with less windows.
Your wall doesn't have to be in perfect condition. If you have holes in the area where you want to install your splashback, we will just pack it out with adhesive. Glass splashbacks are an ideal way to cover areas that look uneven and make a room look tidy.
We only use toughened glass in our kitchen splashbacks. This has a superior level of impact resistance compared to other materials on the market. They will virtually never break due to heat exposure, allowing you to cook for hours without worrying about inflicting damage to your new splashbacks.
Tough and much stronger than tiles, glass splashbacks are a fantastic investment for your Polegate or East Sussex property. They won't need to be regularly cleaned, re-grouted or retiled to stay looking good for many years to come.
View & Download our Brochure
Southern Counties Glass – Ashley Phillips Collection
Glass Splashback Quote, East Sussex
Start a Glass Splashbacks Quote for Your Polegate & East Sussex Home
Contact us online to get a price on our glass splashbacks and our kitchen products. Simply provide us with your specifications to get a quote bespoke to your Polegate, Eastbourne, Bexhill, Kent or East Sussex home.
If you have any queries relating to glass splashbacks, we would love to be of assistance. We offer free, no obligation advice to all prospective clients. Please contact us via email or our online contact form. Alternatively, give us a call today.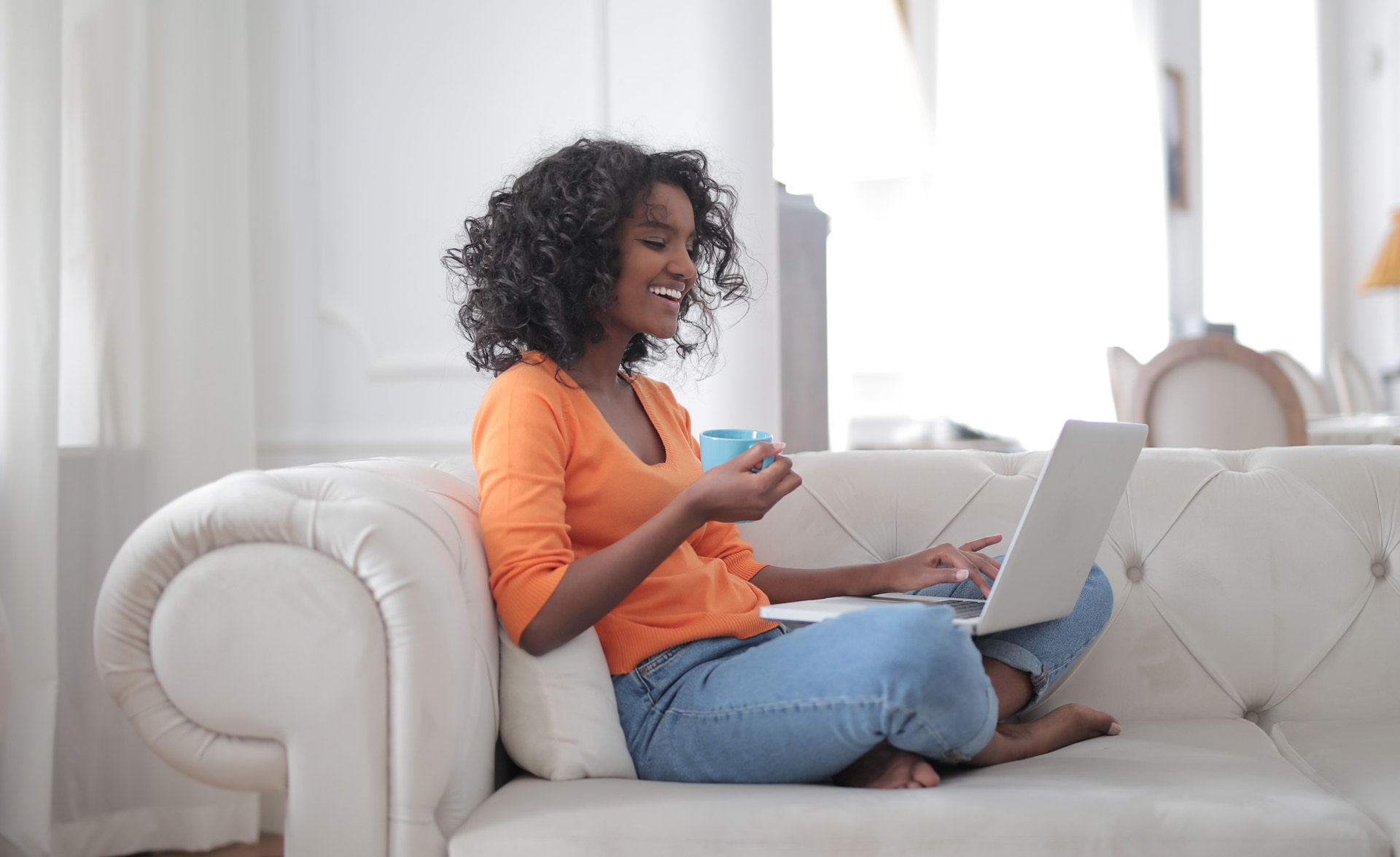 Visit our Showroom
If you would like to see our stunning home improvement products in person, visit our local Polegate showroom today. A member of our in-house, expert team can also consult you regarding your desired home renovations. Whether you're looking for a replacement window, new kitchen or a set of bifold doors, we can advise you on your options and provide an accurate price. Visit us today!