Oustanding Solid Conservatory Roofs, East Sussex
Solid Conservatory Roofs, Polegate
Here at Homecare Exteriors, we supply an outstanding range of solid conservatory roofs. Replacing your roof by installing our systems can transform properties across Polegate, Eastbourne, Bexhill, Kent and East Sussex area. Create a space that can be enjoyed all year round.
Manufactured in the UK, our solid conservatory roofs offer outstanding insulation and provide an aesthetically pleasing finish both complementing and adding value to your home. It enables your conservatory to stay cosy and warm during the cold winter months. They stay nice and cool during the hot summer months too, eliminating that greenhouse feel.
Fully tested and approved to all British thermal and structural standards, this is a high performance insulated roof system. They are manufactured using robust solid panels, which are supported by weatherproof measures. You can then opt for glass panels around the roof where desired, ensuring light transfer can still occur.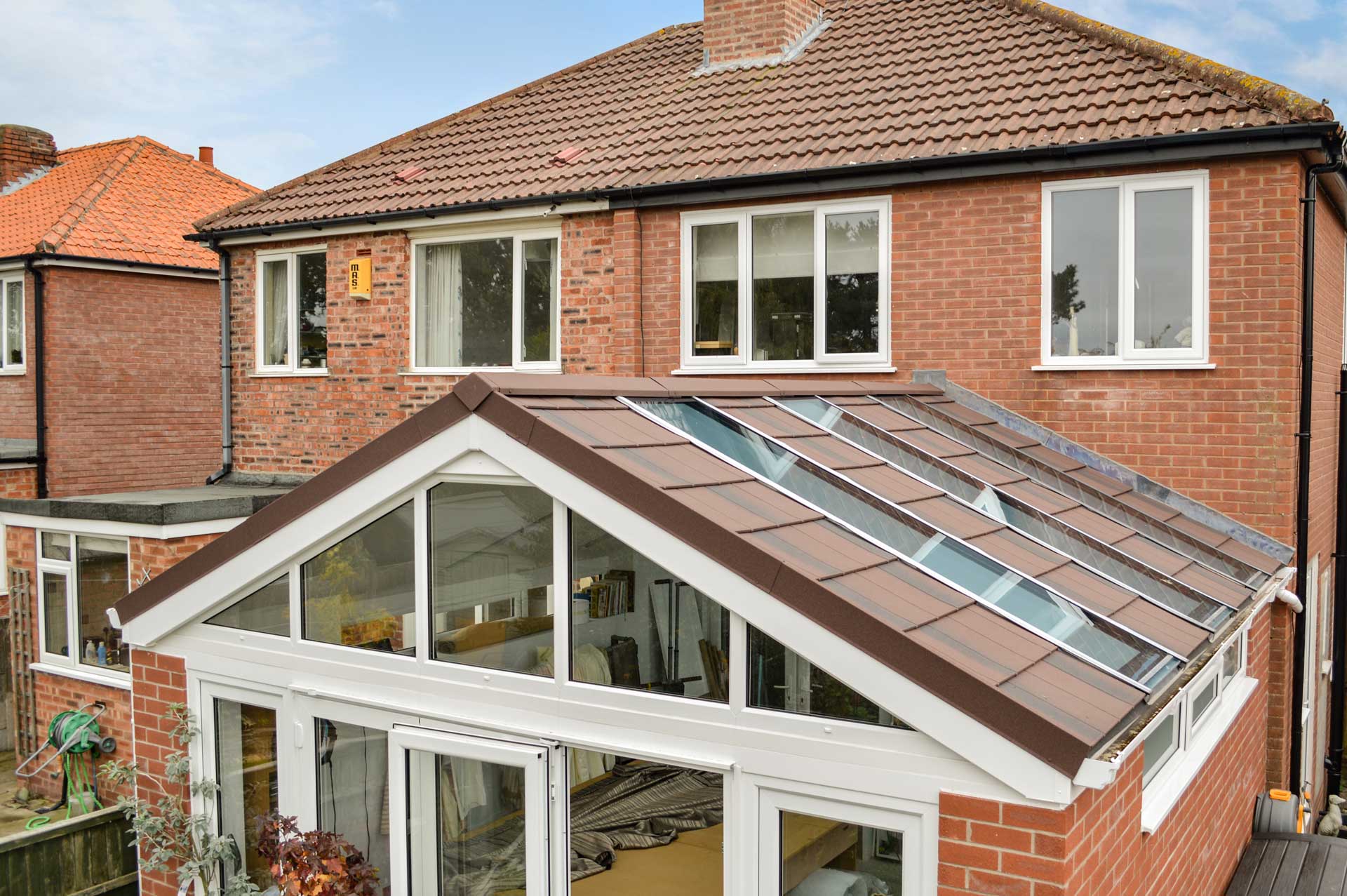 Benefits of Solid Conservatory Roofs
Customisable
When you choose Homecare Exteriors, we will ensure that your new solid conservatory roof will fit the existing style and structure of your Polegate home. We understand that every homeowner and every property is individual.
Thermally Efficient
Our roof designs create a thermally efficient living space; keeping the warm air out in the summer and preventing the heat from escaping in the winter. This saves the amount of heat energy required to keep the room at a comfortable temperature.
Lightweight
Our solid conservatory roofs are ideal as a replacement roof, due to their lightweight framework. This means they will put little pressure on the existing structure, making an ideal replacement for older, heritage properties in the Polegate area.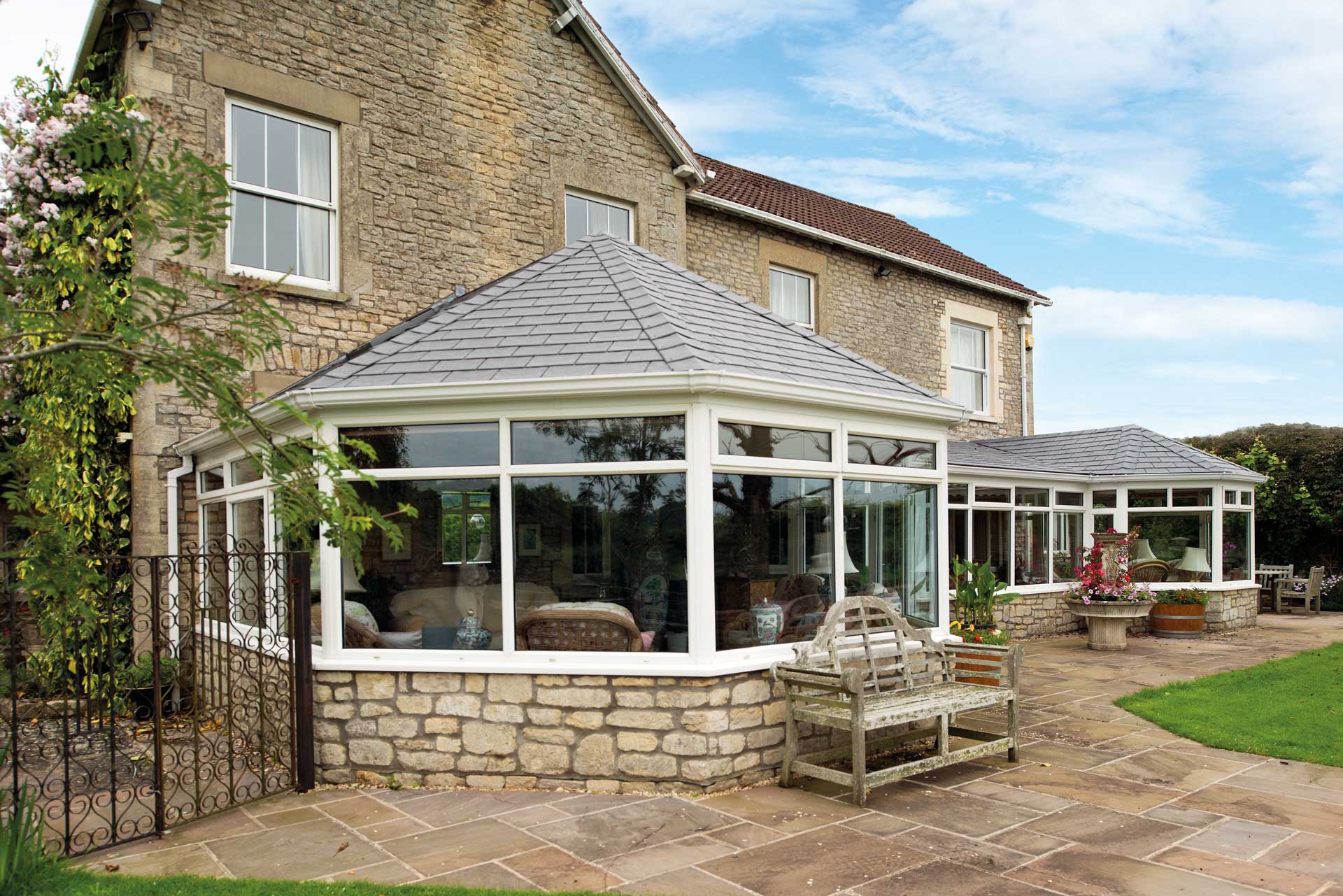 Why Choose Us?
Our solid conservatory roofs can be installed quickly thanks to their lightweight structure and intelligent design. When buying from Homecare Exteriors, you are getting quality guaranteed. That is why our roofs come with a 10 year guarantee, so you're left with complete peace of mind.
Our talented team of experienced installers know how to install a conservatory roof perfectly. At all times, we'll make sure that your conservatory is adequately protected. Once work has been completed on your home, we'll make sure that any debris is disposed of, leaving the area clean and tidy. As we are a company with over 30 years of continuous service we understand that customer service is paramount. We go above and beyond.
We know that replacing or installing a new roof can be disruptive. That is why our team of experts will try to make the process as hassle free as possible. Our installers will operate at speed on site but without compromising on quality – minimising disruption to your day to day life.
Get a Free Online Quote
Start Your Quote for Solid Conservatory Roof Prices in Polegate & East Sussex
Use our online quoting engine to get an estimated price for our solid conservatory roofs.
Benefits of Solid Conservatory Roofs
There are several benefits of using Homecare Exteriors and our solid conservatory roofs. These roofs are designed to perfectly replace existing glass or polycarbonate models. By installing this roof, you can improve your conservatory's energy efficiency without necessarily needing to replace windows and doors.
This energy efficiency is due to the naturally thermally efficient properties of the materials used to craft this. These natural properties are combined with an intricate thermal structure that has been condensation risk tested. Enjoy a new conservatory roof that keeps your extension warm throughout the year, boasting high energy ratings.
The powerful, robust profile of our solid conservatory roofs is not only incredibly strong and durable, they also reduce noise pollution. Sit back and enjoy your extension without the sound of the temperamental Polegate weather disrupting your home. The noise of rain showers is gently muffled with these roof designs.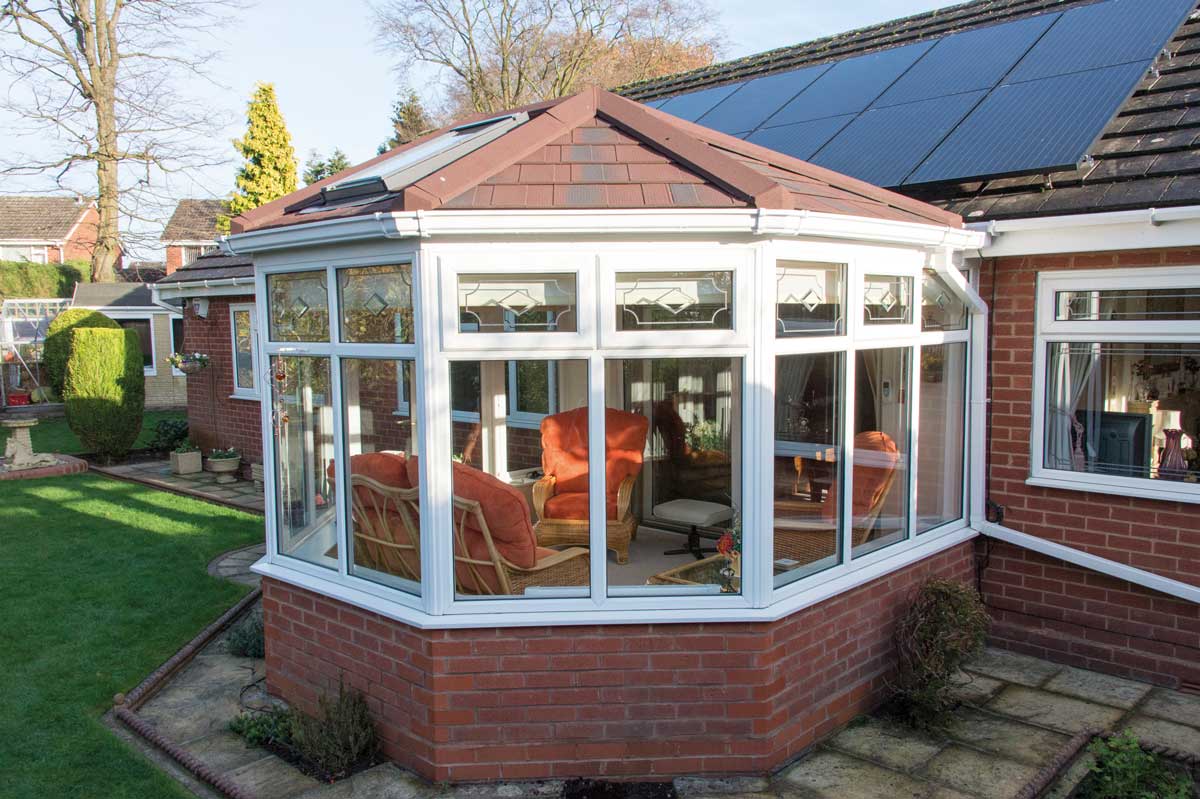 Replacement Solid Conservatory Roofs, Polegate
We fit conservatory roofs onto new build extensions, but also offer a replacement roof service. Your old conservatory roof can be replaced with our efficient solid conservatory roofs, improving the general performance of your extension.
This can help give your tired old conservatory a brand new lease of life. Installing solid conservatory roofs will improve weatherproofing and will drastically improve the standard of thermal efficiency it delivers. The conservatory will remain at the optimal temperature right through the year.
Aside from improving the performance of your Polegate home, solid conservatory roofs will also improve the aesthetics of the property, thanks to the contemporary look of the solid panels.
Our solid roofs look especially attractive on modern properties. Your home will be more appealing to potential buyers, as it will have a cleaner and more modern exterior look.
View & Download our Brochure
Equinox Conservatory Roofs Brochure
Solid Conservatory Roofs Quotes, East Sussex
Discover Solid Conservatory Roof Prices for Your Polegate Home
Use our online quoting engine to get a price on our range of solid conservatory roofs. It works on mobile, tablet, PC or laptops and is completely free.
Discover the benefits of our market leading roof systems by calling or emailing us today. We are happy to answer any queries you may have about our conservatories, our roofs or our double glazing.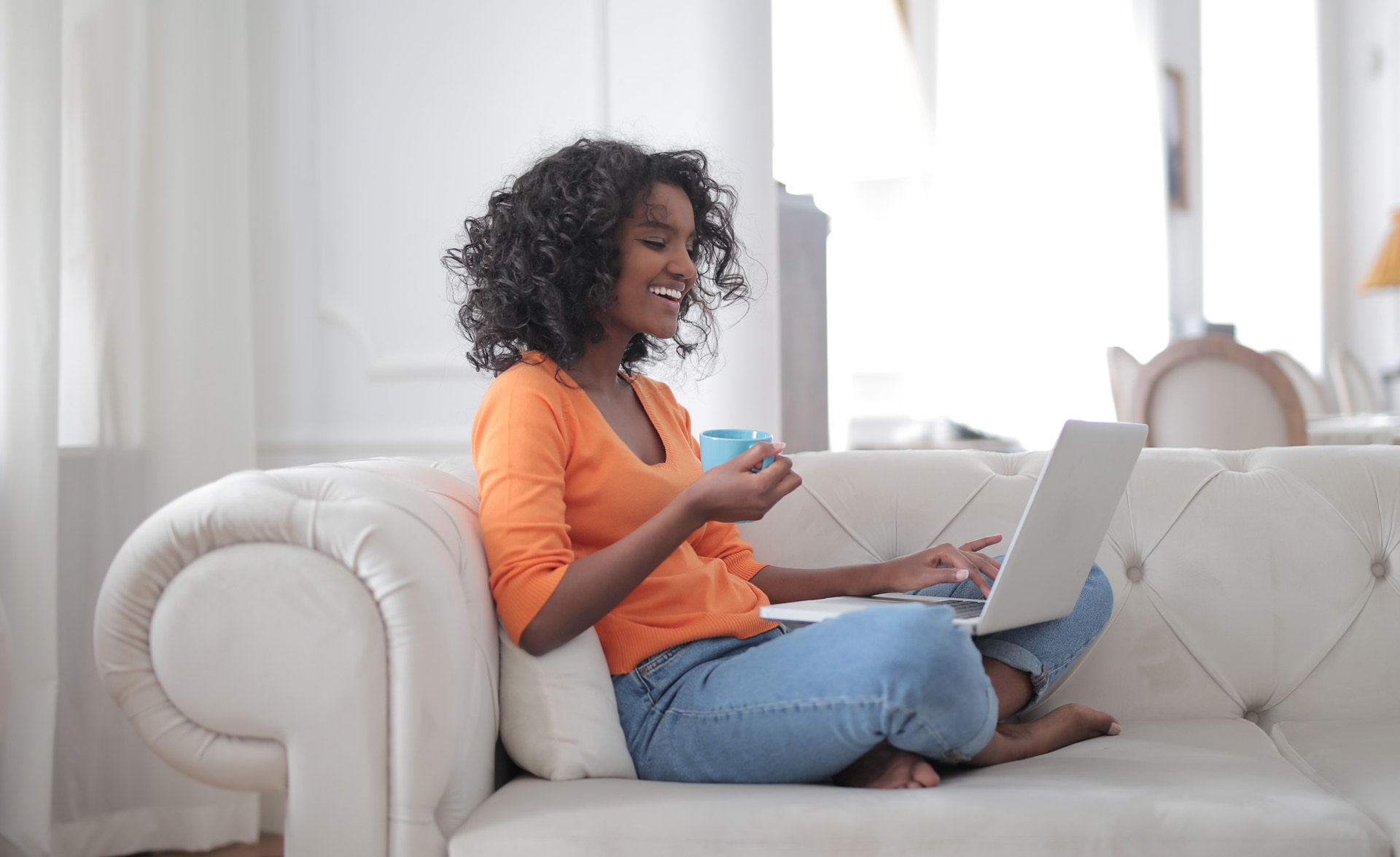 Visit our Showroom
If you would like to see our stunning home improvement products in person, visit our local Polegate showroom today. A member of our in-house, expert team can also consult you regarding your desired home renovations. Whether you're looking for a replacement window, new kitchen or a set of bifold doors, we can advise you on your options and provide an accurate price. Visit us today!