Design an East Sussex Kitchen with Homecare
Kitchen Designers, Polegate
Design a new kitchen for your Polegate, Eastbourne, Bexhill, Kent or East Sussex home. With our simple tool, we can help you create immersive 3D kitchen designs in no time at all! Create a design, alongside a quote and order, at a touch of the button by working with our expert team.
Create stunning designs in less than 20 minutes thanks to a collection of automated tasks that make bringing visions to life easy. Our photo realistic 3D images can bring your kitchen designs to life. We will set up an initial appointment to come out and measure up your home and understand your requirements.
You will be shown colour options, allowing you to visualise how your kitchen designs will look. We will show you photo quality images in 3D on a computer which helps you to understand how it will look. You can then make changes in real time. You can also go through various other options like worktops, appliances and doors.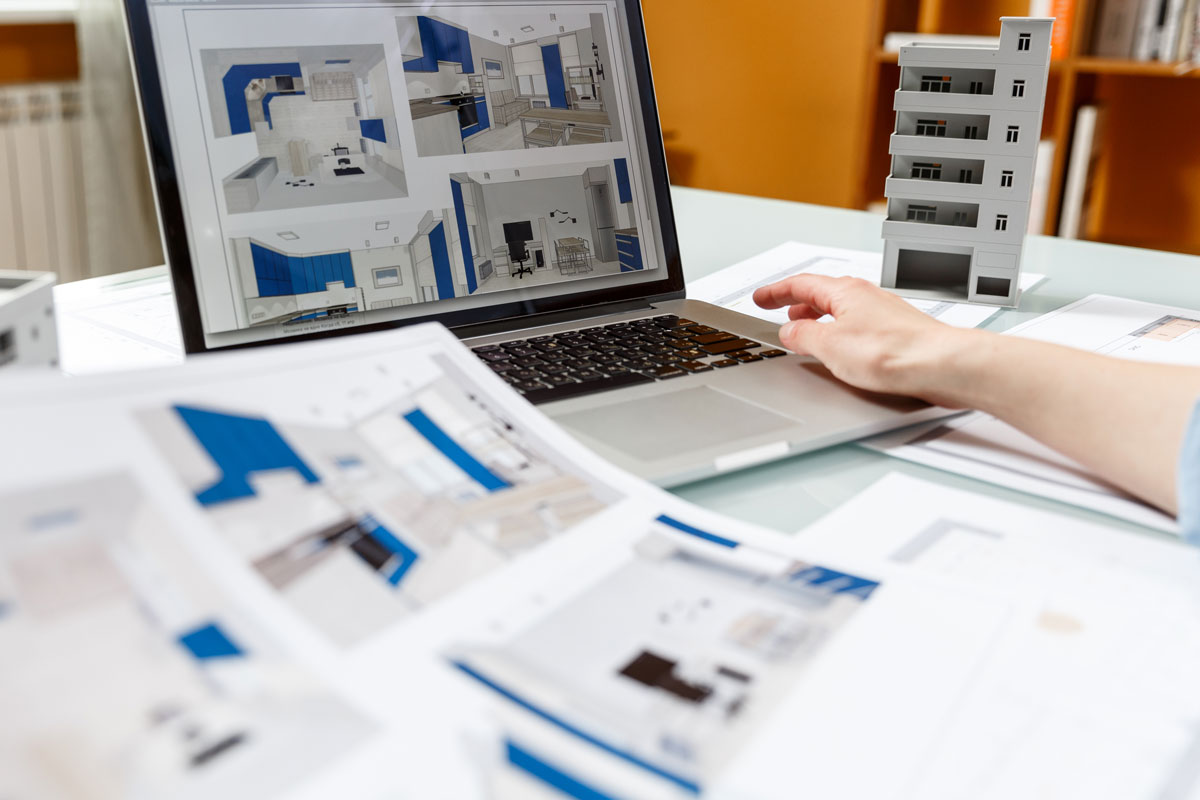 Benefits of Kitchen Designs
Versatile
Whatever the shape of your home or existing kitchen, there are clever design options. We will ensure you can make the most of the space available to you and your Polegate home. Even in a tight space, a clever designer can still work miracles.
Collaboration
Take along your notes, pictures, room dimensions and budget expectations. We want to fully understand your individual requirements. The more you bring to us, the closer our kitchen designs will be to your ideal home installation.
Size Options
Our kitchen designs are dictated by the existing dimensions of your room. Alternatively, we can cater to those who wish to extend. If you have the luxury of extending the room then you may want to consider an open plan kitchen.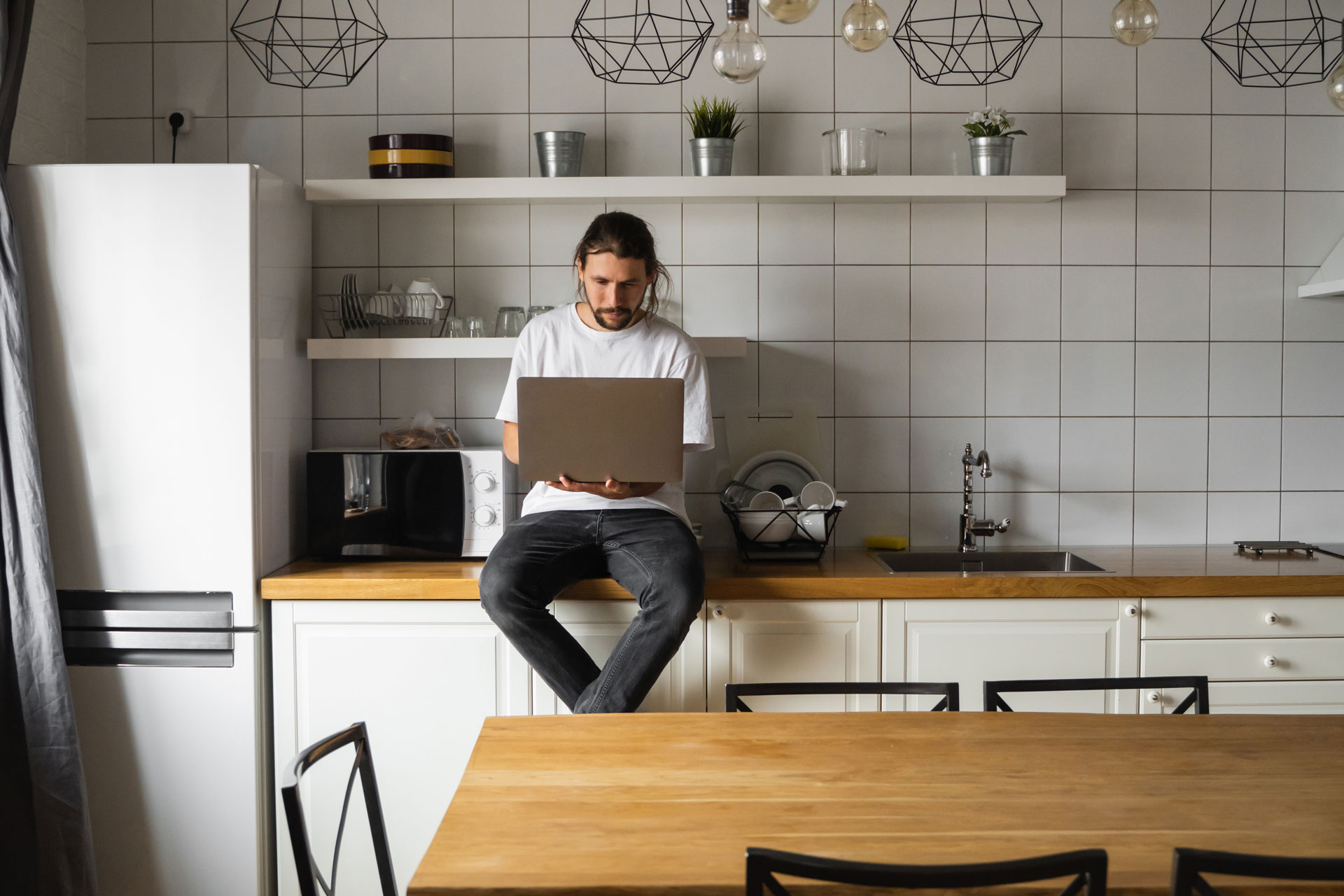 Why Choose Us?
Here at Homecare in Polegate, we pride ourselves in making the kitchen design process as stress free as possible and will guide you through the process, from start to finish. Our aim is to help you create kitchen designs that work for your lifestyle, are fully functional, and within your chosen budget.
We can provide a full design service for any size of Polegate home. We use the latest version of a software programme called 'Winner' by Compusoft which offers realistic kitchen designs. We use experienced fitters to install our kitchens, all of which have many years of experience in the industry.
Our carefully considered and flexible kitchen designs enable you to reflect your personality by creating characteristics that work for you and your life – with no compromise on quality, functionality or practicality. Better yet, we are expert installers and fitters of the designs we put together, having served the local community since 1988. You're in good hands from start to finish!
Request a Design Quote
Start Your Quote for Kitchen Design Prices in Polegate
Contact us today to request a quote for your own bespoke designed kitchen.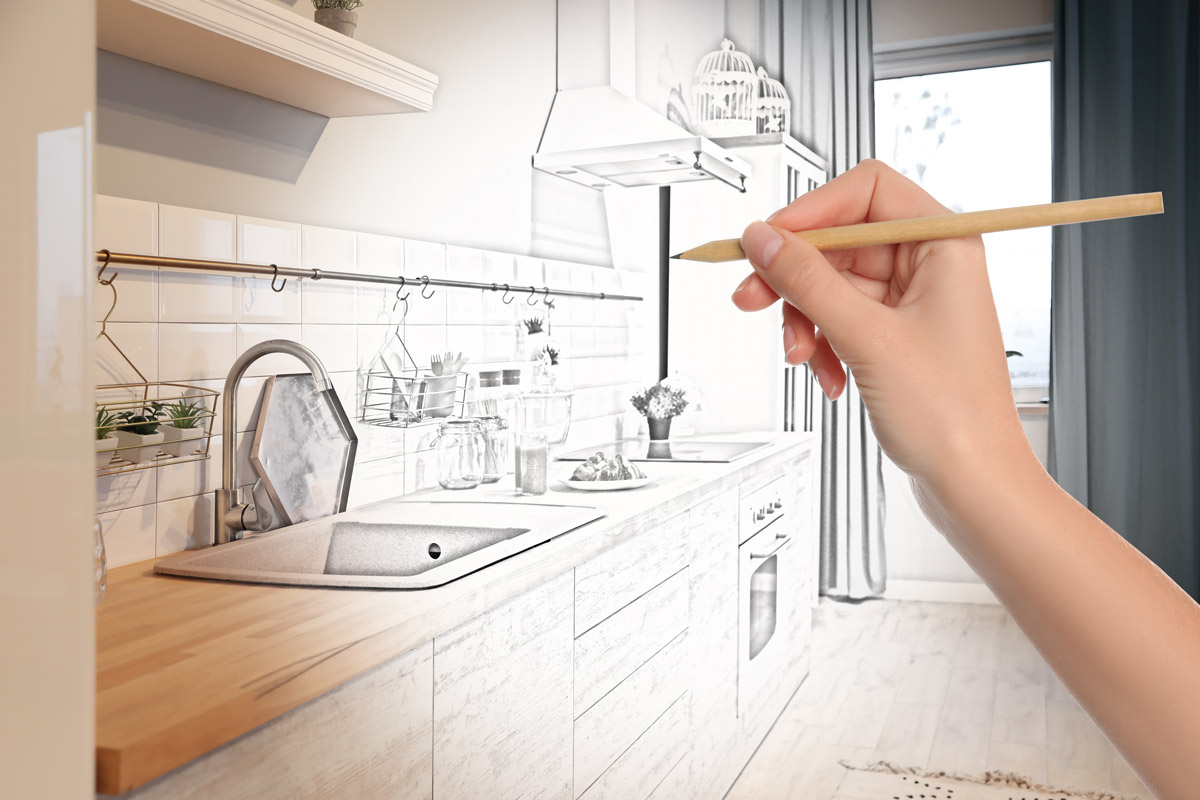 How to Create Kitchen Designs
Designing the most important room in your home requires careful planning. So, before you do anything else there are some key questions to ask yourself. As you do so keep a record of your ideas so you can refer back to them as you go through the kitchen designs process.
What do you like and don't like about your existing kitchen? What really works for you in the current layout and what frustrates you? The negatives are just as important as the positives as they can help you form a clear idea of what you do or don't need in your new kitchen.
You may already have a look in mind for the kitchen in terms of the styles, colours and finishes, but it's a great idea to gather ideas from magazines or websites. Enjoy creating a scrapbook with cuttings of furniture, flooring, taps, even paint swatches, soft furnishings, crockery or vases – anything that inspires you. Even just images with the right 'feel'!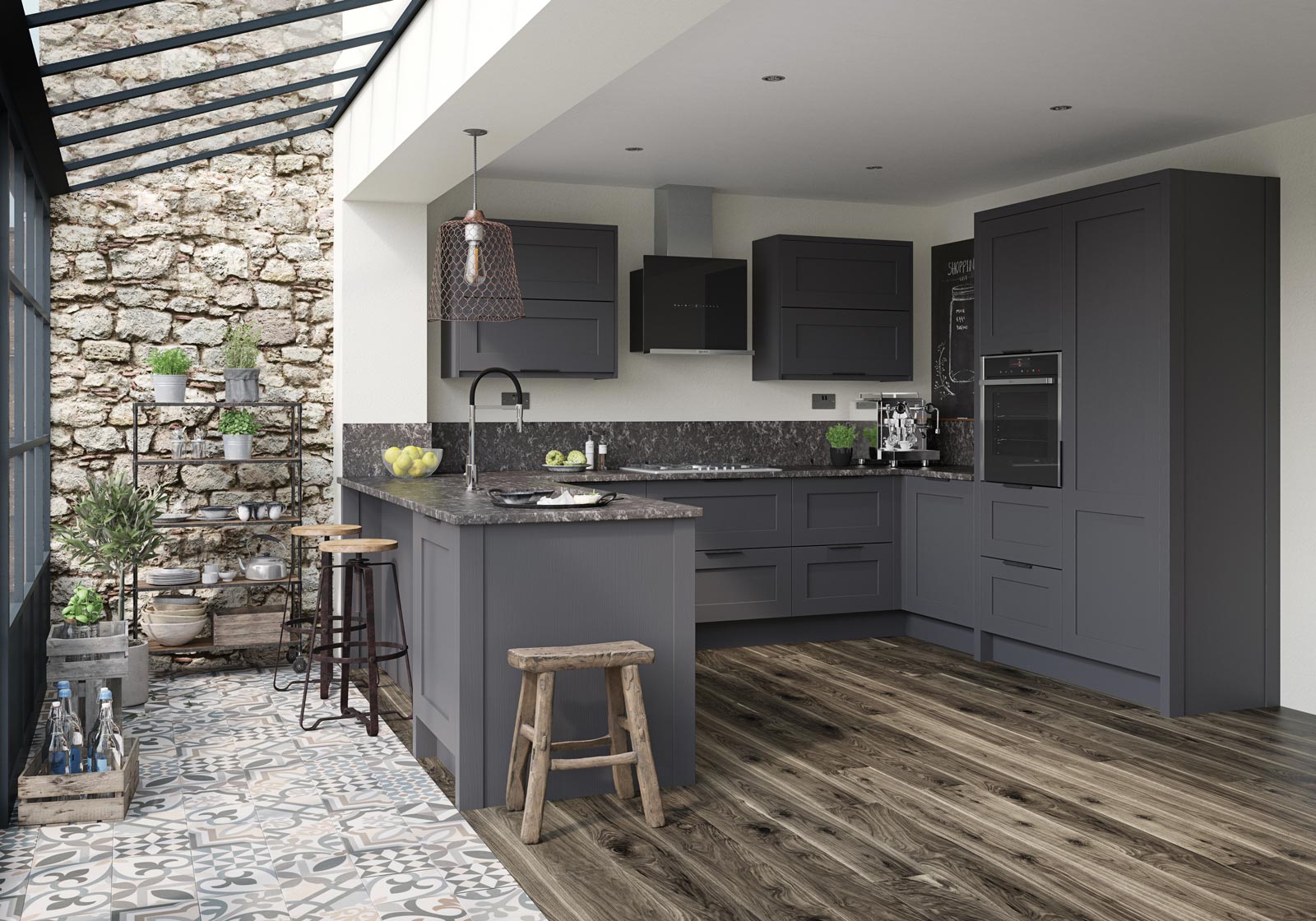 Create the Perfect Kitchen in East Sussex
There are four vital zones that will create a natural and efficient flow to your kitchen; cooking, food preparation, sink and storage. However, increasingly kitchens are used for all types of activities. Do you need a room that can cope with the rigours of a busy family? Are you going to dine in your kitchen? If so, plan enough room for a dining table or alternatively a breakfast bar is a great place to congregate.
You may be a keen cook and if you're cooking for a large family a range cooker may figure in your plans along with plenty of work surface space. You may want to turn your kitchen into an open plan design in which case an area to relax, and room for a sofa and TV may be important.
Ultimately, it's your kitchen, and the most important thing is how you and your family are going to use the space. Design the space and features around the activities that will take place in your kitchen, and most of all ensure you match your kitchen to your lifestyle.
View & Download our Brochure
Second Nature Kitchens – Inspiration Book
Kitchen Designers & Installers
Start Your Kitchen Design Quote for Your Polegate & East Sussex Home
Contact us today to directly speak about quoting you for a bespoke kitchen design. Every kitchen is different – from size, to components, to colours. We'll need to organise a call or consultation with you.
We know how important staying within budget is for our customers. We are very experienced in working to any budget, so whatever price you have in mind, let us know in advanced so we can put together the right kitchen designs for you.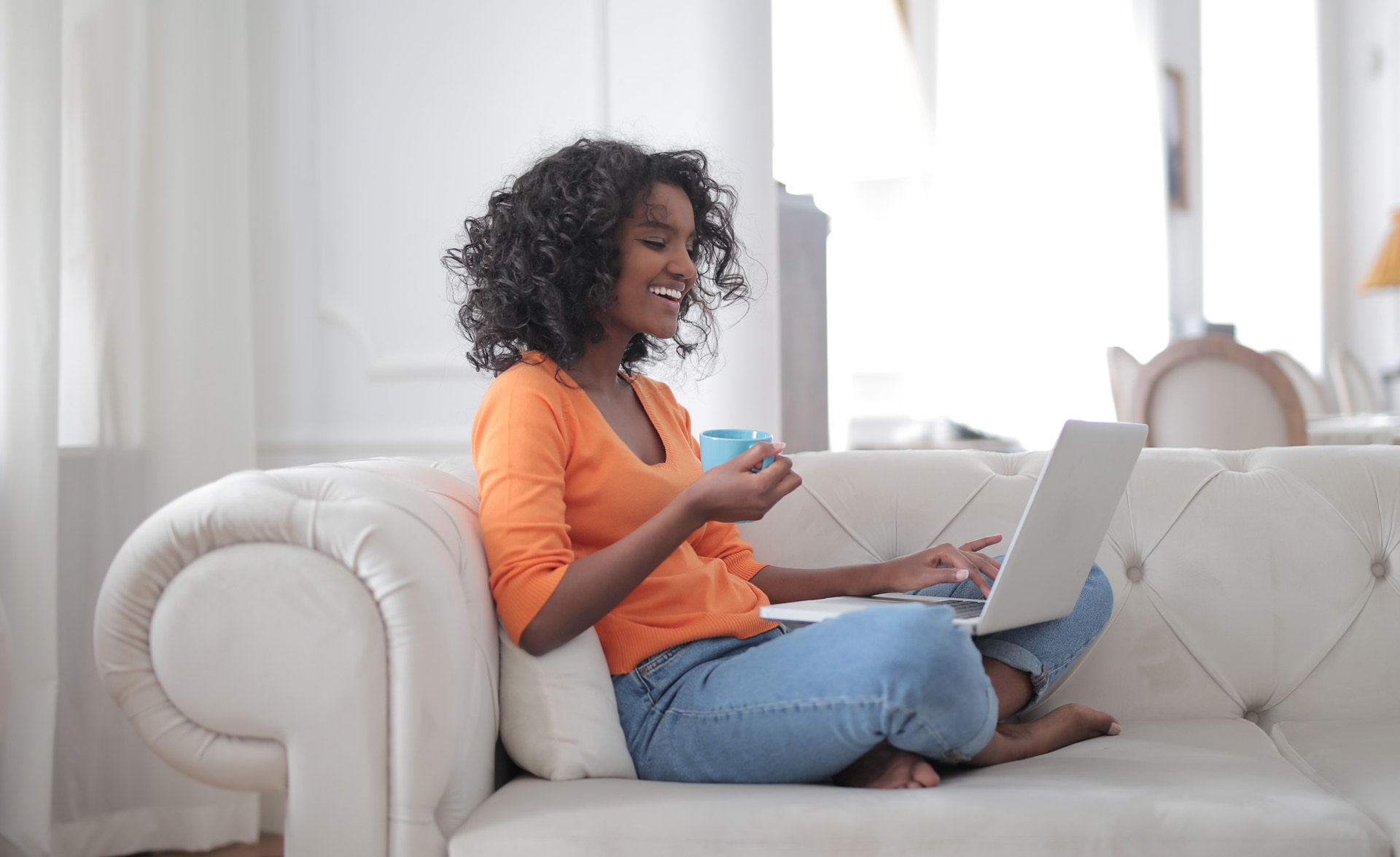 Visit our Showroom
If you would like to see our stunning home improvement products in person, visit our local Polegate showroom today. A member of our in-house, expert team can also consult you regarding your desired home renovations. Whether you're looking for a replacement window, new kitchen or a set of bifold doors, we can advise you on your options and provide an accurate price. Visit us today!