Versatile Gable End Designs East Sussex
Gable End Conservatories Polegate
The Gable End conservatory design is a variant of the popular Edwardian conservatory, creating a higher roof feel. We offer a variety of gable end designs including the popular sunburst style.
When installing these conservatories, you'll create a stunning visual impact both internally and externally and with the high pitch of the roof. They offer a real sense of height and space. With its elegant shape, it will transform even the smallest of gardens in homes across the Polegate, Eastbourne, Bexhill, Kent and East Sussex area.
With a gable end conservatory, the front of the roof doesn't slope back to the centre. Instead, the front of the conservatory stays upright, like the end of a house. This is where the gable end conservatory style gets its name.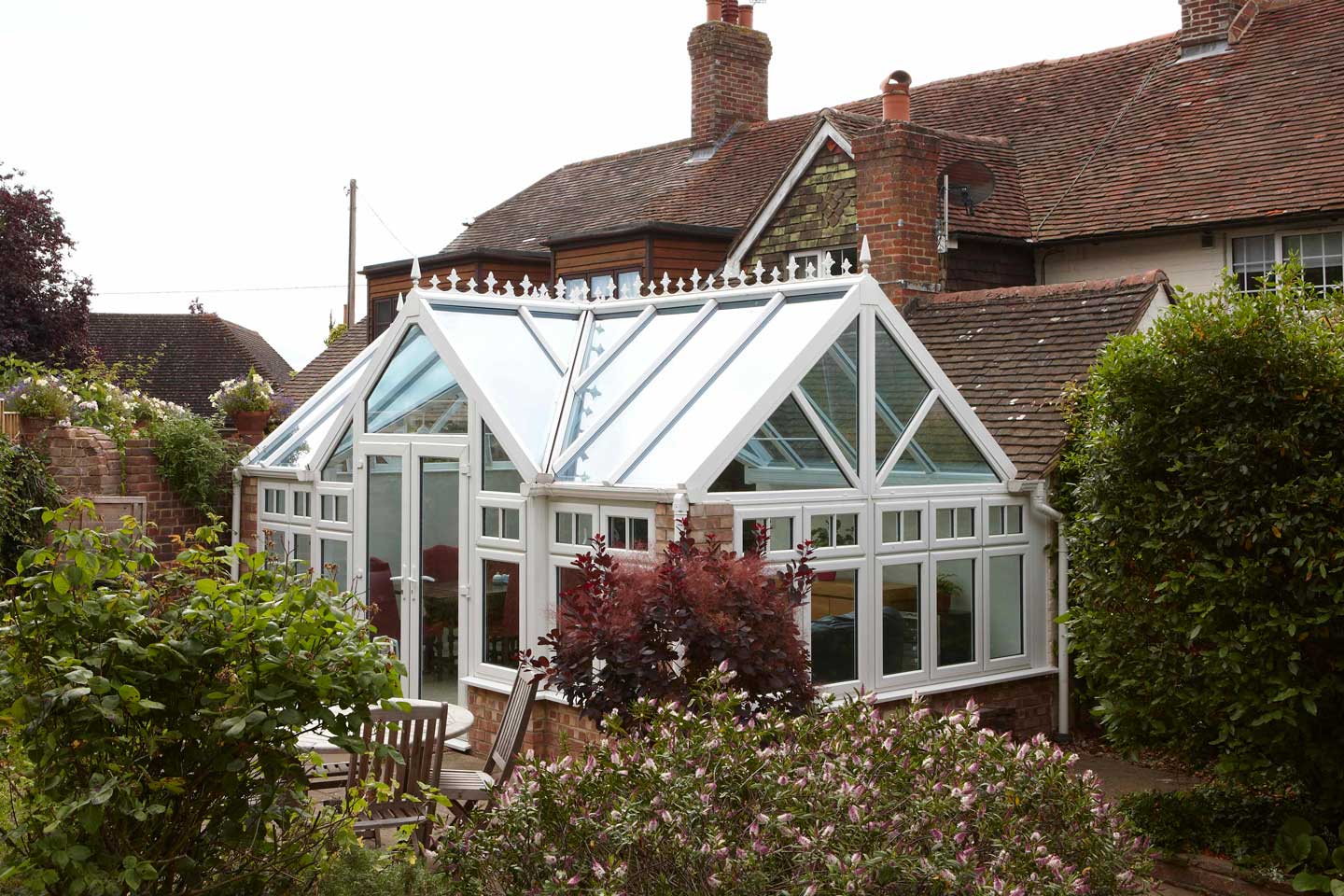 Benefits of Gable End Conservatories
Secure
We know that home security is a priority to homeowners. That is why our gable end conservatories come with robust locking systems. You won't need to compromise on home security when having one of our innovative conservatories fitted.
Watertight
Our gable end conservatories are designed to remain secure in adverse Polegate weather conditions. They are fully watertight, while integral eaves beams work to ensure they remain robust even under harsh winds. We offer peace of mind and security.
Customisable
All our home improvement products come with a wide array of customisation options. When you choose Homecare Exteriors, you'll be able to design a truly bespoke extension, allowing it to blend with the rest of your Polegate home effortlessly.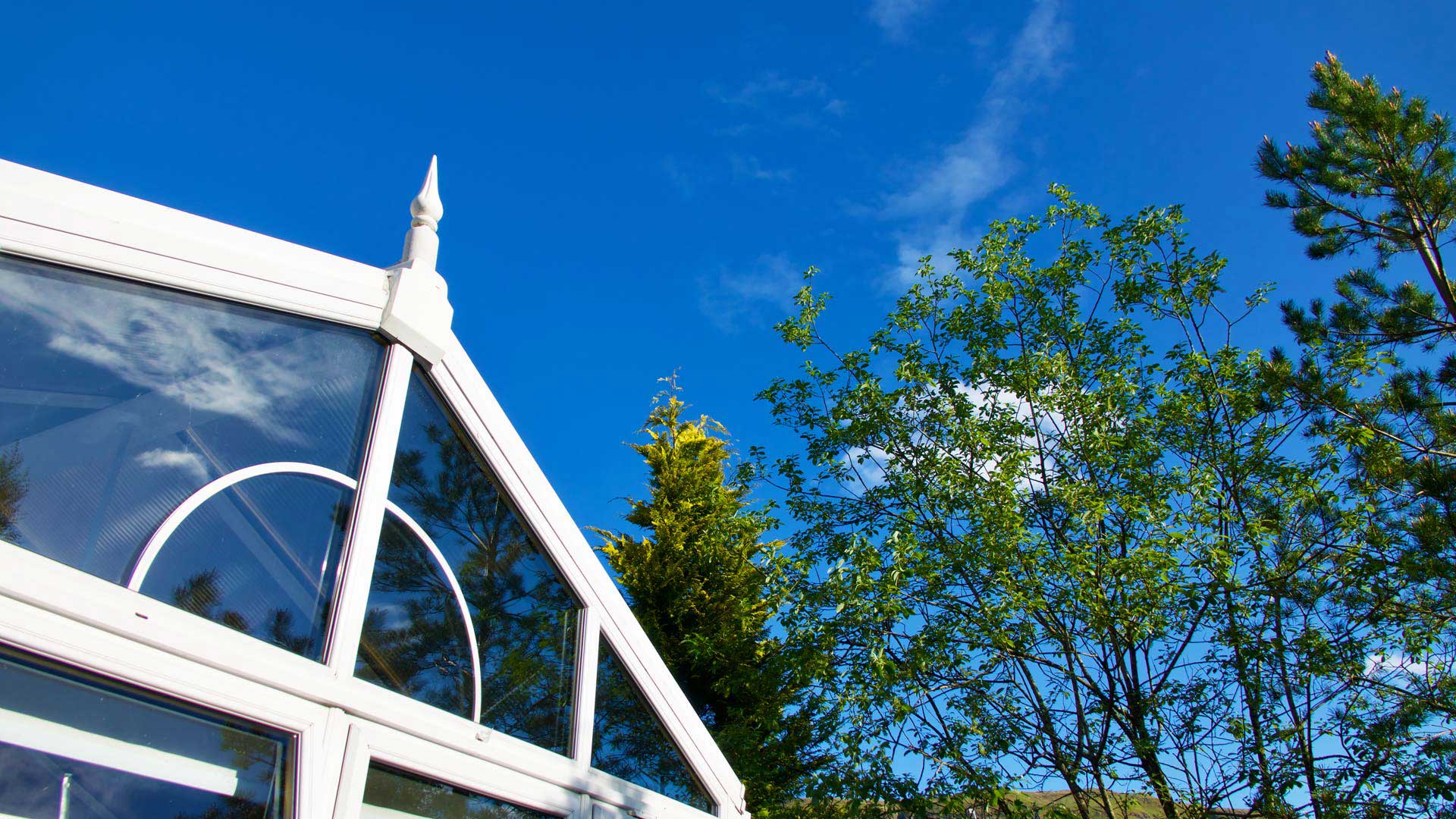 Why Choose Us?
Our team boasts over 30 years of local service, and decades more of collective experience. We are one of the longest running Polegate businesses and we believe our success is due to our fantastic team. We have been installing conservatories for so long that we have a superior eye for detail. This allows us to offer you swifter lead times and high quality fittings.
We understand that having a gable end conservatory installed can cause a big disruption to your life. We aim to make the design process as stress free as possible for you and your family. We will try to make the whole conservatory installation process as hassle free as possible, without compromising on quality.
We don't believe that investing in a new conservatory or extension should be a regular occurrence. By working with market leading double glazing designers for our conservatory roofs, accessories and glazing we can offer gable end conservatories that look and perform as good as new for longer. We are so confident in our gable end conservatories, we offer a ten year guarantee.
Get a Free Online Quote
Gable End Conservatory Prices Polegate & East Sussex
Use our online quoting engine to get a price on gable end conservatories today.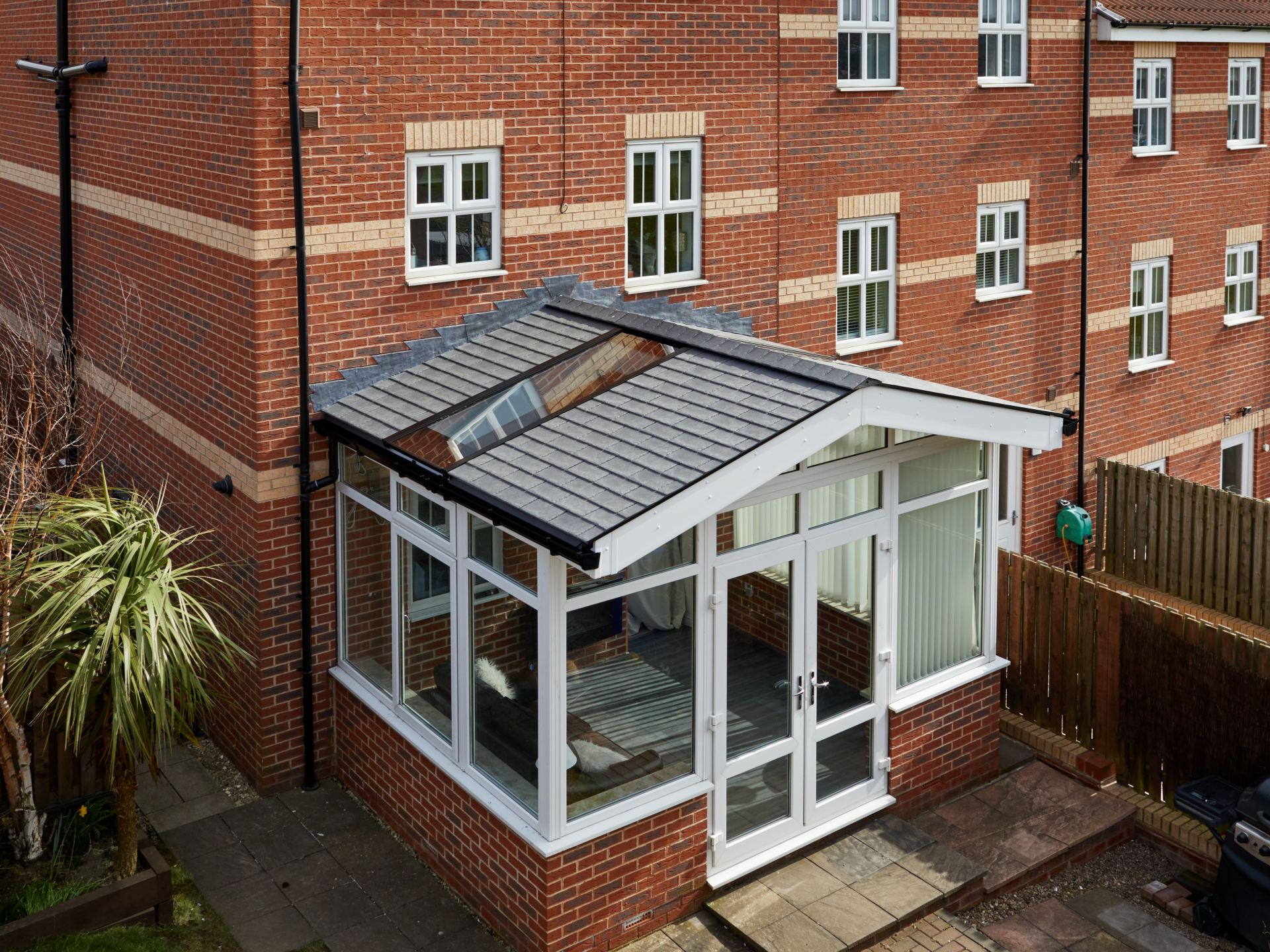 What is a Gable End Conservatory?
A gable end conservatory can add grandeur to a Polegate or East Sussex home. They have been a popular addition since the Georgian period, adding elegance to all styles of property. They are excellent at capturing the beauty of a heritage home.
Gable end conservatories have stylish front elevations with windows that extend to the apex. This gives them an imposing feel and a stately grandeur that's perfect for period homes.
They have a square or rectangular style, that allows you to enjoy the maximum amount of space possible. Gable end conservatories aren't just attractive, they maximise the amount of light coming into a room. The height of their structure helps enhance the feeling of space.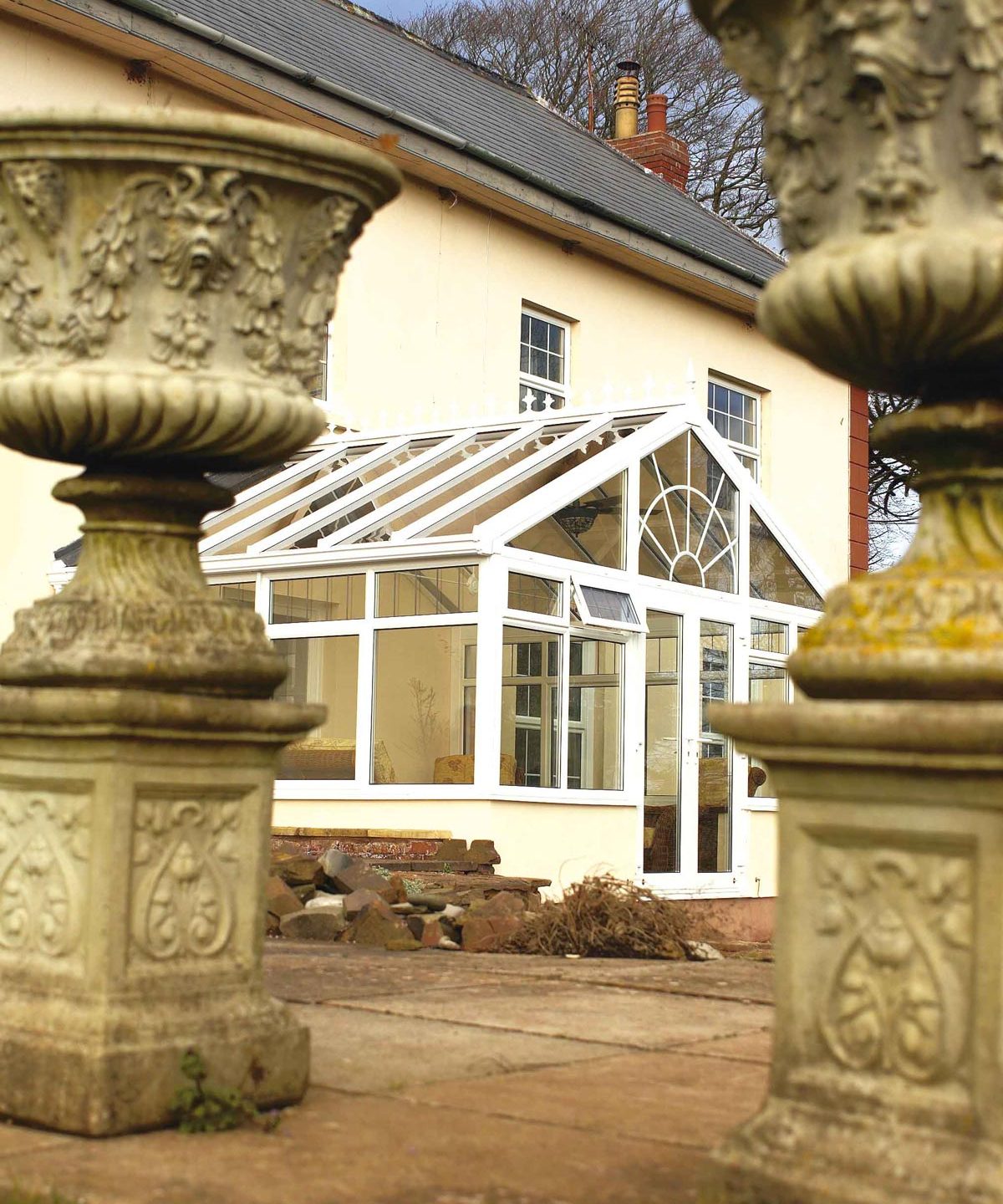 Energy Efficient Gable End Conservatories Polegate
Our gable end conservatories offer Polegate homeowners superior levels of energy efficiency. This will help the extension retain natural heat during winter, keeping the space at the optimal temperature.
You'll rely less on your central heating, lowering your carbon footprint and potentially helping minimise your utility bills for many years to come.
No matter what you use this new space for, you'll be able to enjoy your conservatory all year round. During the warm summer months, the ventilation options will help avoid that awful greenhouse effect.
Enjoy a lounge, dining room or workspace that doesn't get stuffy or humid. Upgrades such as glazing options can help your East Sussex home achieve greater levels of energy efficiency. Energy efficient glass also reduces any glare from the sun so you won't need to rely on electric fans to keep you cool in the summer months.
Gable End Conservatory Quotes East Sussex
Gable End Conservatory Prices Polegate
Use our online quoting engine to get an estimated price on gable end conservatories in Polegate. Our innovative quoting engine will generate an instant price, based on the requirements of your Polegate home. It's free and works on all devices.
If you've been inspired to get a gable end conservatory installed in your East Sussex home, or you would like to discuss another double glazing product, then get in touch today via our online contact form. Alternatively, please feel free to call us at 01323 484040 and our friendly team will be happy to answer any queries you may have.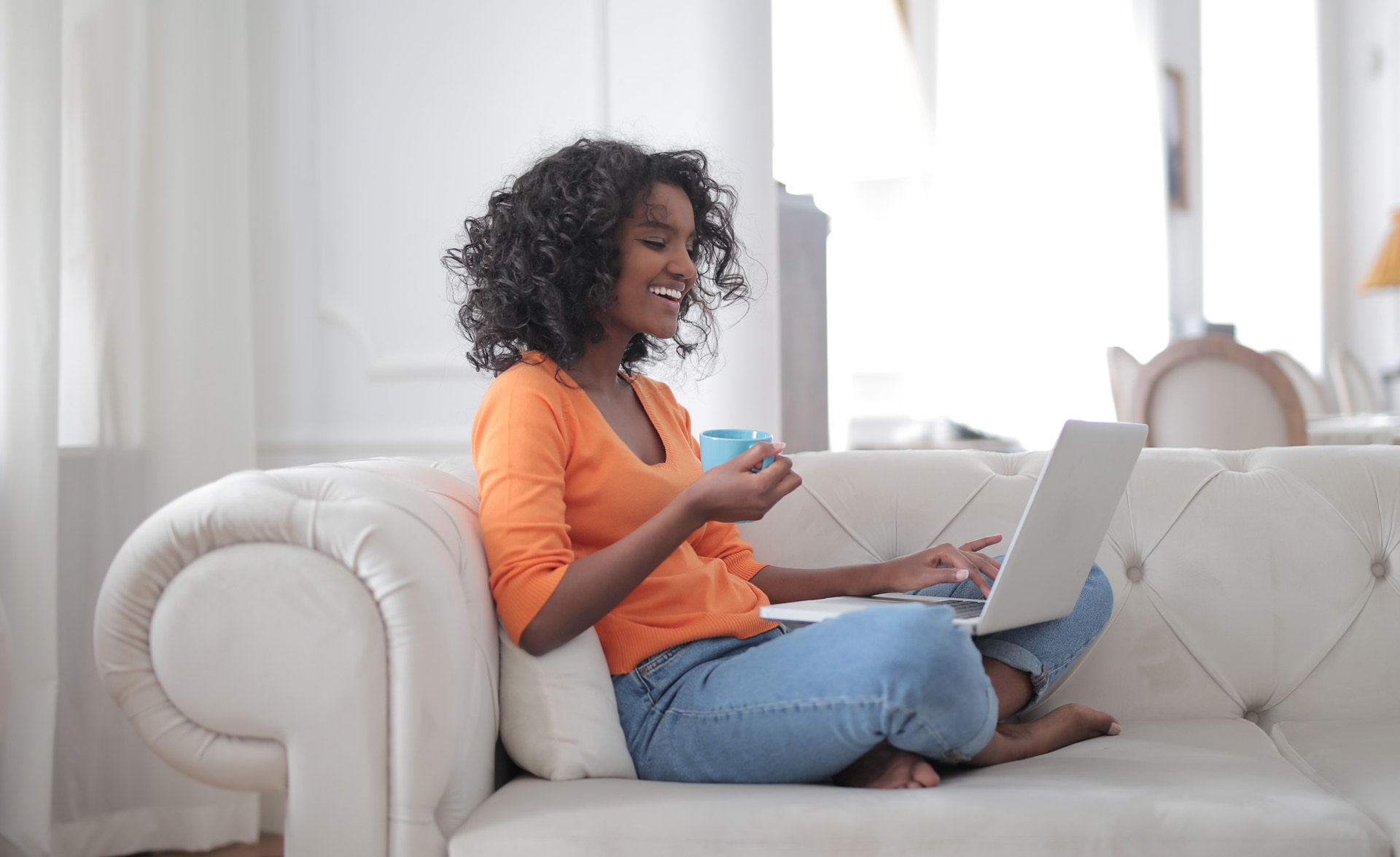 Visit our Showroom
If you would like to see our stunning home improvement products in person, visit our local Polegate showroom today. A member of our in-house, expert team can also consult you regarding your desired home renovations. Whether you're looking for a replacement window, new kitchen or a set of bifold doors, we can advise you on your options and provide an accurate price. Visit us today!