Are You Interested In A Victorian Conservatory?
Our Victorian conservatories are meticulously built to the highest standards. They offer superior technical performance with outstanding levels of security and warmth, while also reducing noise and maintenance requirements.
The traditional Victorian conservatory is particularly suitable for older properties and is available in 3 and 5 bay segments. Depending on the span of the conservatory, french doors can be positioned in the front or bay returns thus maximising floor space. An additional hip can be added to the rear to overcome any height restriction issues. Whether you prefer three or five facets, equal sized or wide fronted styles, its versatility and pleasing aesthetics make it suitable for almost all houses.
For those who prefer a true timber appearance option, our Victorian Conservatory can be supplied in White Ash, Cream, Rosewood and Golden Oak foils.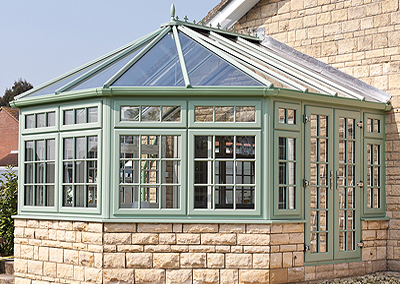 We Are A Professional Local Company
All Of Our Work Is Guaranteed
We Have Products For All Budgets
Explore all of our products
Visit Our Victorian Conservatory Showroom in East Sussex