Timeless Lean-To Extensions
Lean-To Conservatories, Polegate
Lean-to conservatories are probably the simplest in design, yet one of the most popular conservatory options. With its clean lines and timeless appearance, the Lean-to conservatory style is still a very popular choice for homes in the Polegate, Eastbourne, Bexhill, Kent and East Sussex area.
Our lean-to conservatories are meticulously built to the highest standards. They offer superior levels of technical performance with outstanding levels of security and warmth. They also reduce noise and maintenance requirements.
The lean-to conservatory classically has a low pitched roof. This makes it ideally suited to bungalows or houses restricted by height or size. The simple, modest design makes this style perfect for smaller extension or for modern or heritage homes.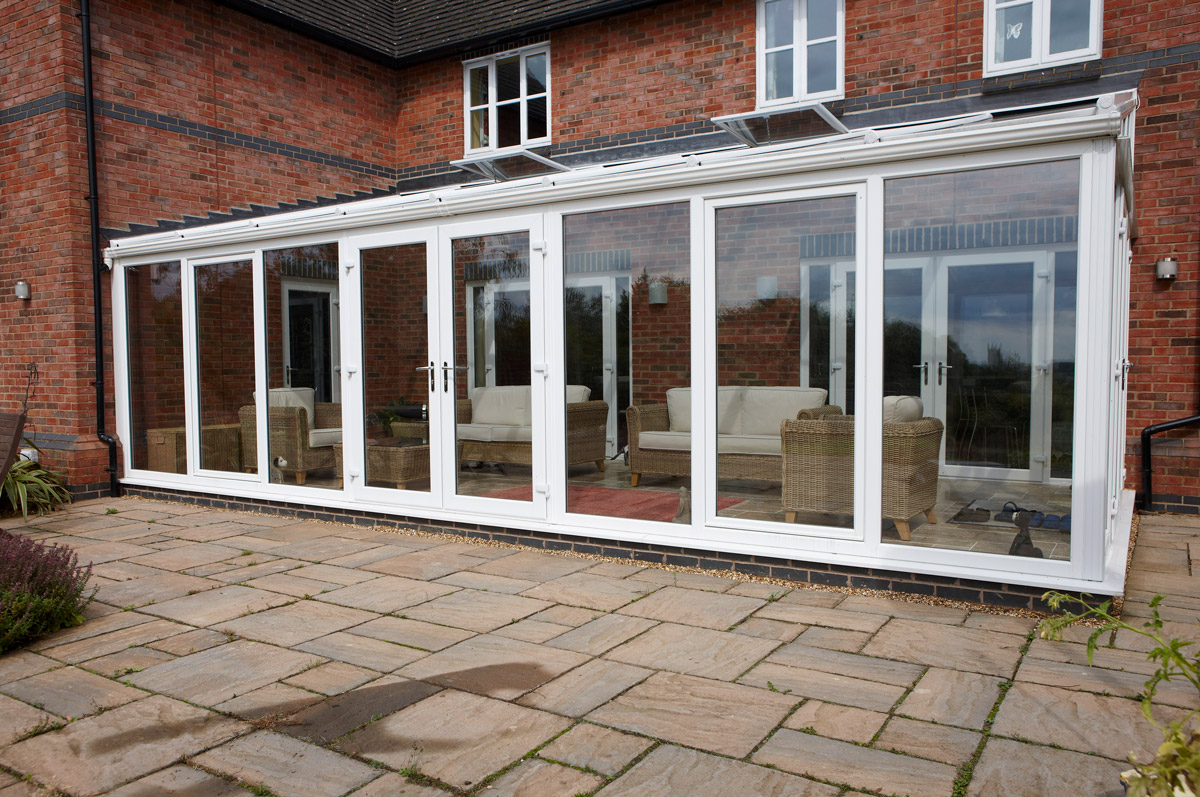 Benefits of Lean-To Conservatories
Slanted Roof
To complement the look of the subtle styling of this conservatory, these lean-to designs are crafted with a slanted roof, rather than a larger double hipped one. They are also designed to a rectangular floorplan, making them easy to furnish.
Thermally Efficient
Our lean-to conservatories have been designed with thermal efficiency in mind. The robust double glazing has been manufactured to retain as much natural heat as possible during the colder months. Enjoy your extension all year round.
Cost Effective
By being a smaller, more modest style of extension, the lean-to conservatory style can often be more cost effective for homeowners. Enjoy all the benefits of a modern conservatory, even if you're working with a significantly smaller budget.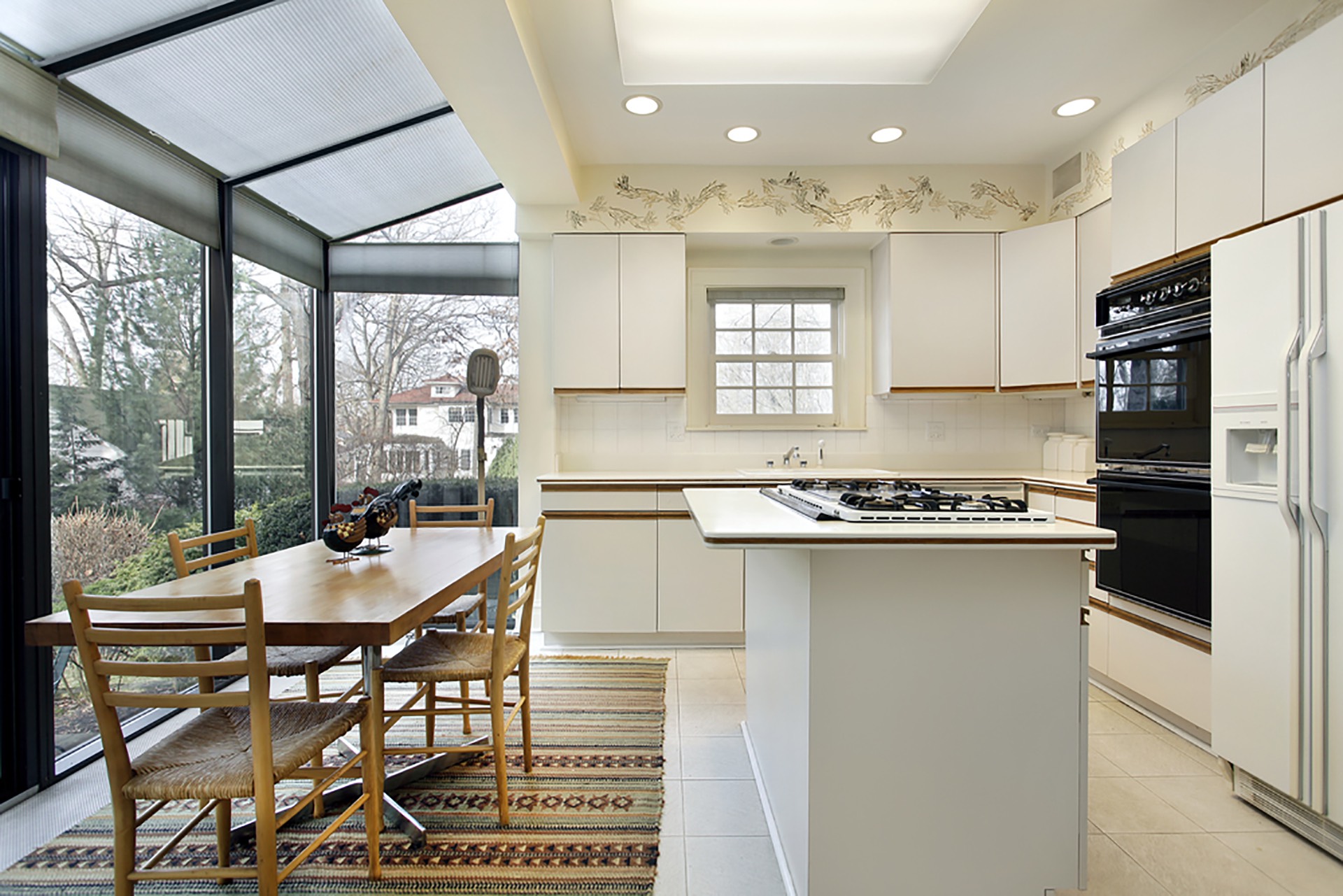 Why Choose Us?
Just because a lean-to conservatory is a smaller space, it does not mean a small stuffy room. The lean-to conservatory maximises the potential of any space available in your Polegate home. You can use this conservatory as a utility room, a living area overlooking your garden or for a bright workspace.
Our entire range of double glazed products have the same impressive ten year guarantee. This comprehensive guarantee ensures that you have confidence in the quality and performance of your new lean-to conservatory. When you choose Homecare Exteriors, you know our products will continue to provide outstanding service over the years.
Here at Homecare Exteriors, we take pride in our high standard of customer service. We have decades of experience providing high quality installation to homeowners around the Polegate and East Sussex area, having done so since 1988. We know a conservatory installation can be stressful at the best of times, this is why we ensure the process is as hassle free as possible.
Get a Free Online Quote
Start Your Quote for Lean-To Conservatories Prices in Polegate & East Sussex
Use our online quoting engine today to get an accurate price on our range of lean-to conservatories.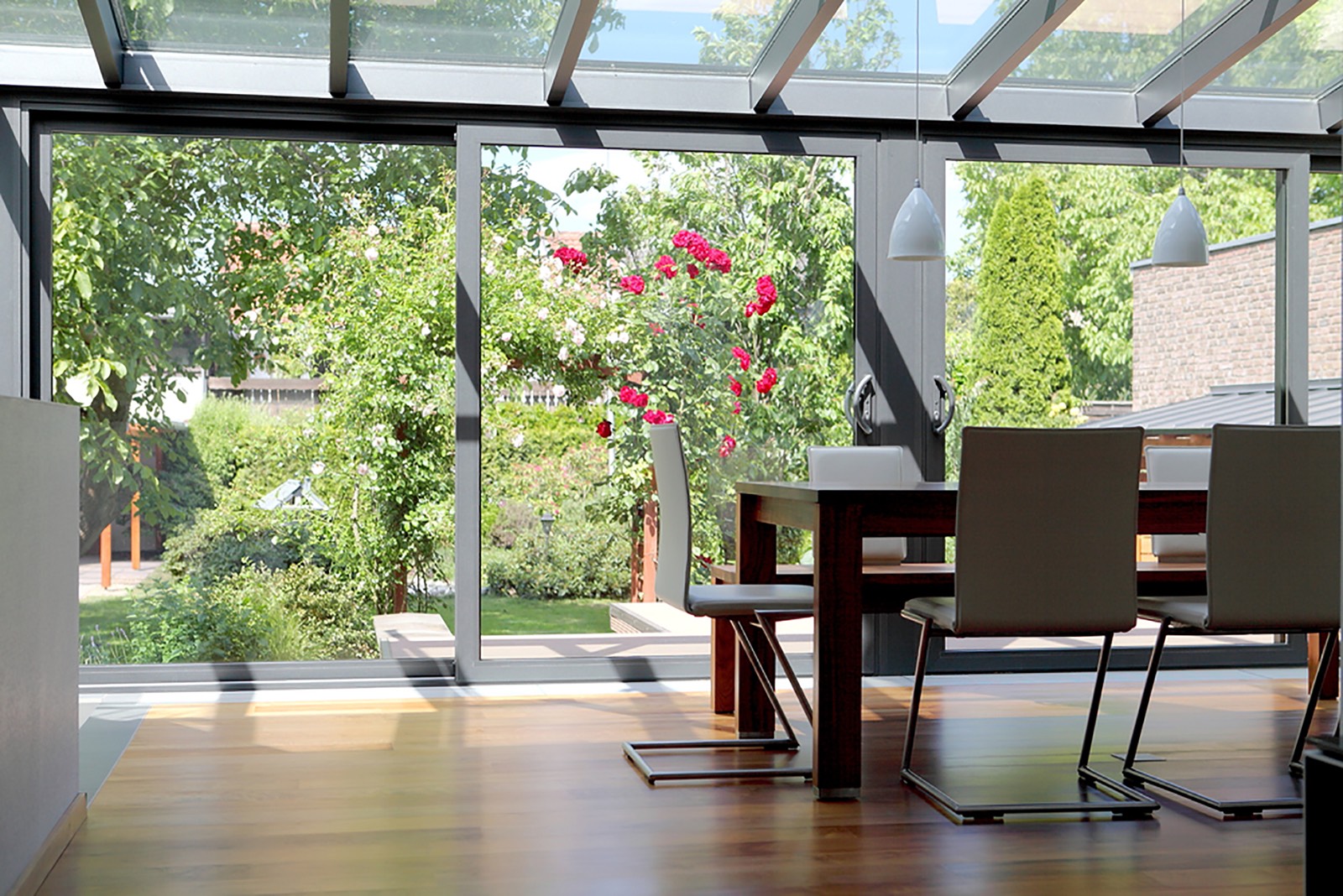 What is a Lean-To Conservatory?
The lean-to conservatory is a simple and clean style, ideal for those who prefer minimalist and understated lines. They can also be known as garden rooms or sunrooms because they trap sunlight. Enjoy flooding your Polegate home with light, even on a smaller budget.
The combination of high quality materials and the secure locking mechanisms included as standard ensure that these conservatories meet the most impressive standards of home protection. You can feel confident that this conservatory can provide superior levels of security for you and your family.
Despite not having the expanse of glass associated with a traditional conservatory, they still meet high standards of energy efficiency. We only install lean-to conservatories using cutting edge materials, ensuring there are no draughts, and any heat loss is minimised.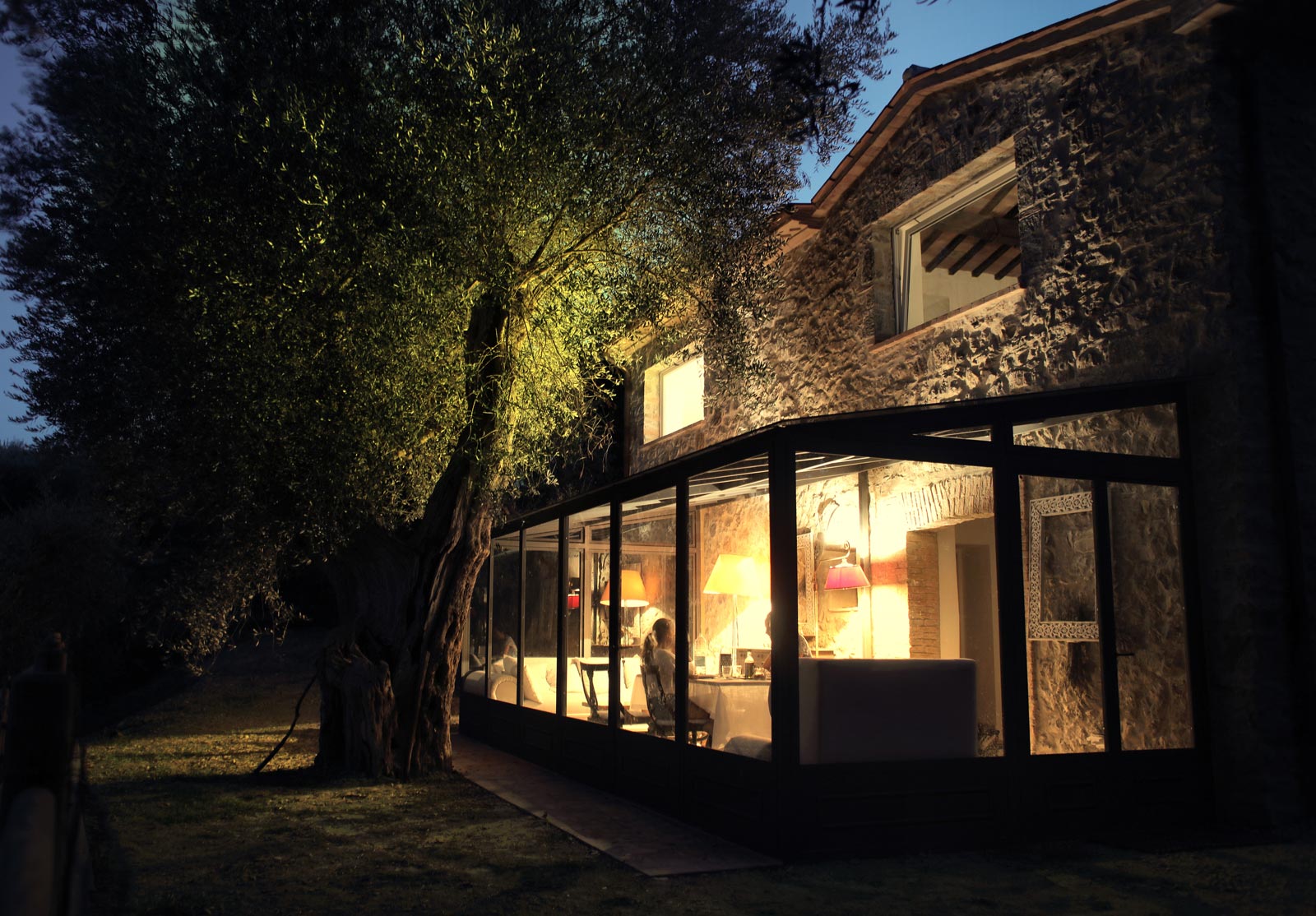 Versatile Lean-To Conservatories
All our lean-to conservatories are made bespoke to order. By making all our conservatories to measure, you have total control over how your new extension looks.
We will work with you to ensure you get the right addition for your budget and for your Polegate home. Get in touch for a bespoke price today.
The lean-to conservatory is available in many styles and finishes. You can choose from dwarf and low pitch models if you are restricted in space. In addition to the overall style, you can choose from a range of roof systems, with glass and tiled variants.
The uPVC framework can be finished in a shade that suits your home or makes the new addition an interesting focal point. There are also an array of finishing touches available. Get in touch to learn more about our customisation options.
Lean-To Conservatory Quotes
Lean-To Conservatories Prices for Your Polegate Home
You can get a free, no obligation quote by using our online quoting tool. Simply input your design specifications, and we will tailor a competitive price to your requirements. It's free, easy to use and works on all devices.
Alternatively, you can leave us a message by filling out our online contact form. Once we have received your message, one of our helpful and friendly experts will get back to you. We will happily answer any queries you may have about our double glazing products and give you an accurate quote.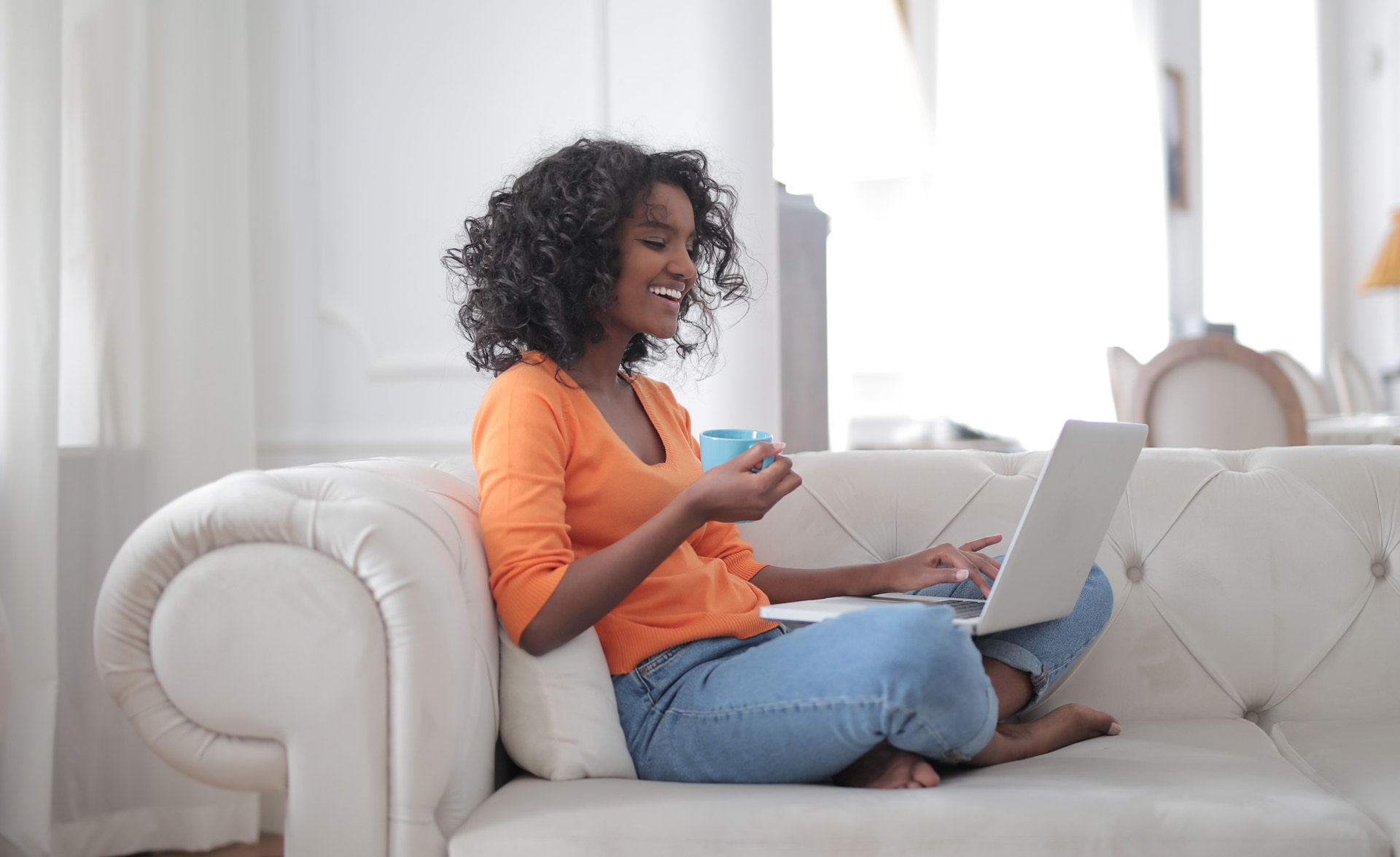 Visit our Showroom
If you would like to see our stunning home improvement products in person, visit our local Polegate showroom today. A member of our in-house, expert team can also consult you regarding your desired home renovations. Whether you're looking for a replacement window, new kitchen or a set of bifold doors, we can advise you on your options and provide an accurate price. Visit us today!