uPVC Roofline, East Sussex
Roofline in Polegate
In today's housing market, homeowners in the Polegate, Eastbourne, Bexhill, Kent and East Sussex area want to move into properties that are easy to maintain. Homeowners and buyers are now realising the long term benefits of installing uPVC fascias, soffits and guttering, as well as cladding.
First impressions are one of the most important factors when buying a house. With this in mind, it is vital your property is not blighted by rotting fascias and leaking gutters, which guests will likely see first. Roofline products provide protection for a variety of things like a practical weather seal, decorative finish or channel for rainwater.
uPVC replacement roofline offers a low maintenance alternative to traditional timber. Once installed, uPVC products require almost no maintenance. An occasional wipe over with a damp cloth is all that is required to remove everyday dirt and grime that could build up during adverse weather.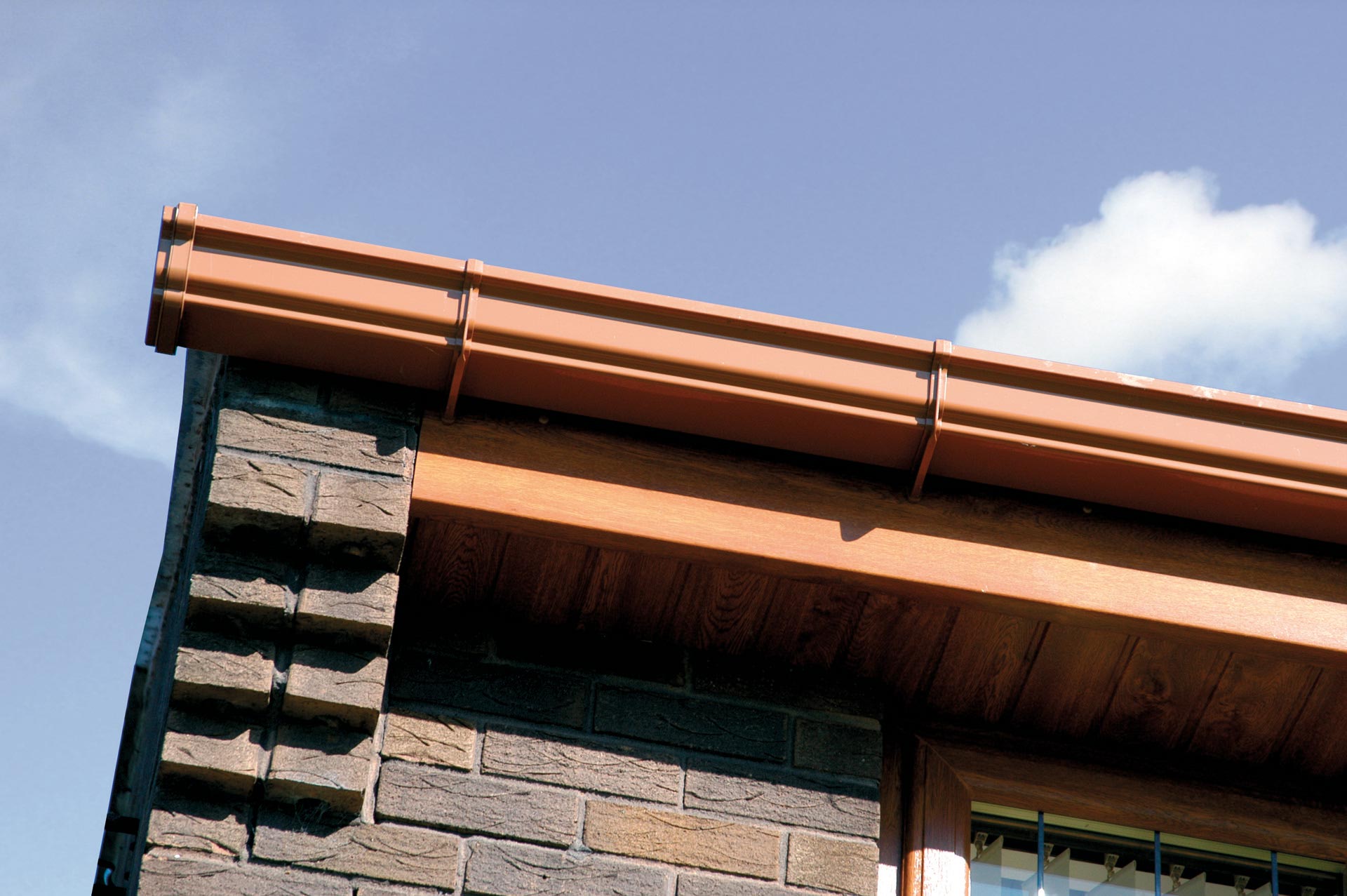 Benefits of Roofline Products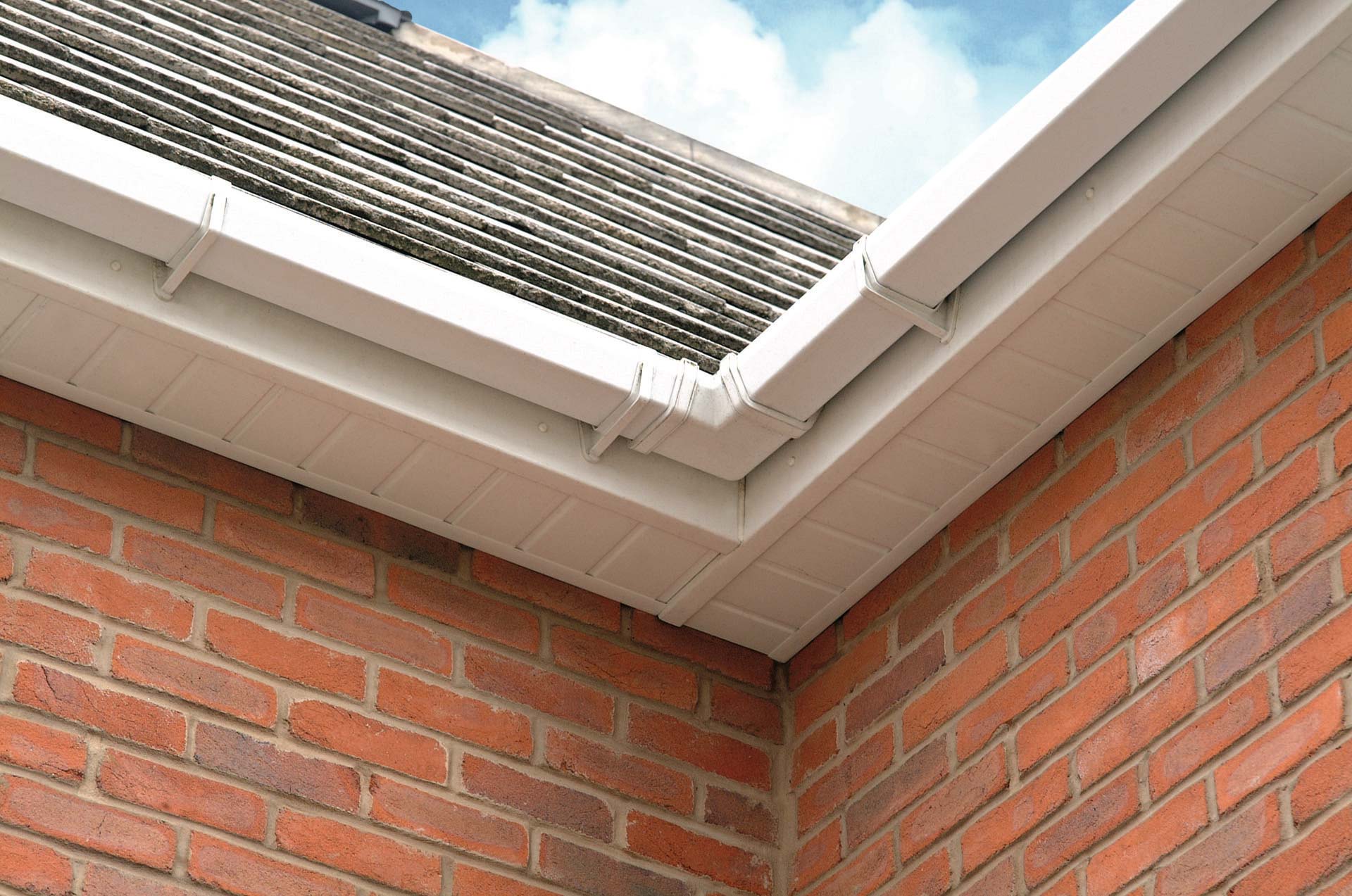 Durable
By choosing uPVC roofline over timber, these products are a more robust and durable product. uPVC performs in all elements, avoiding becoming damaged by water and becoming distorted. Our roofline range is designed for long lasting quality.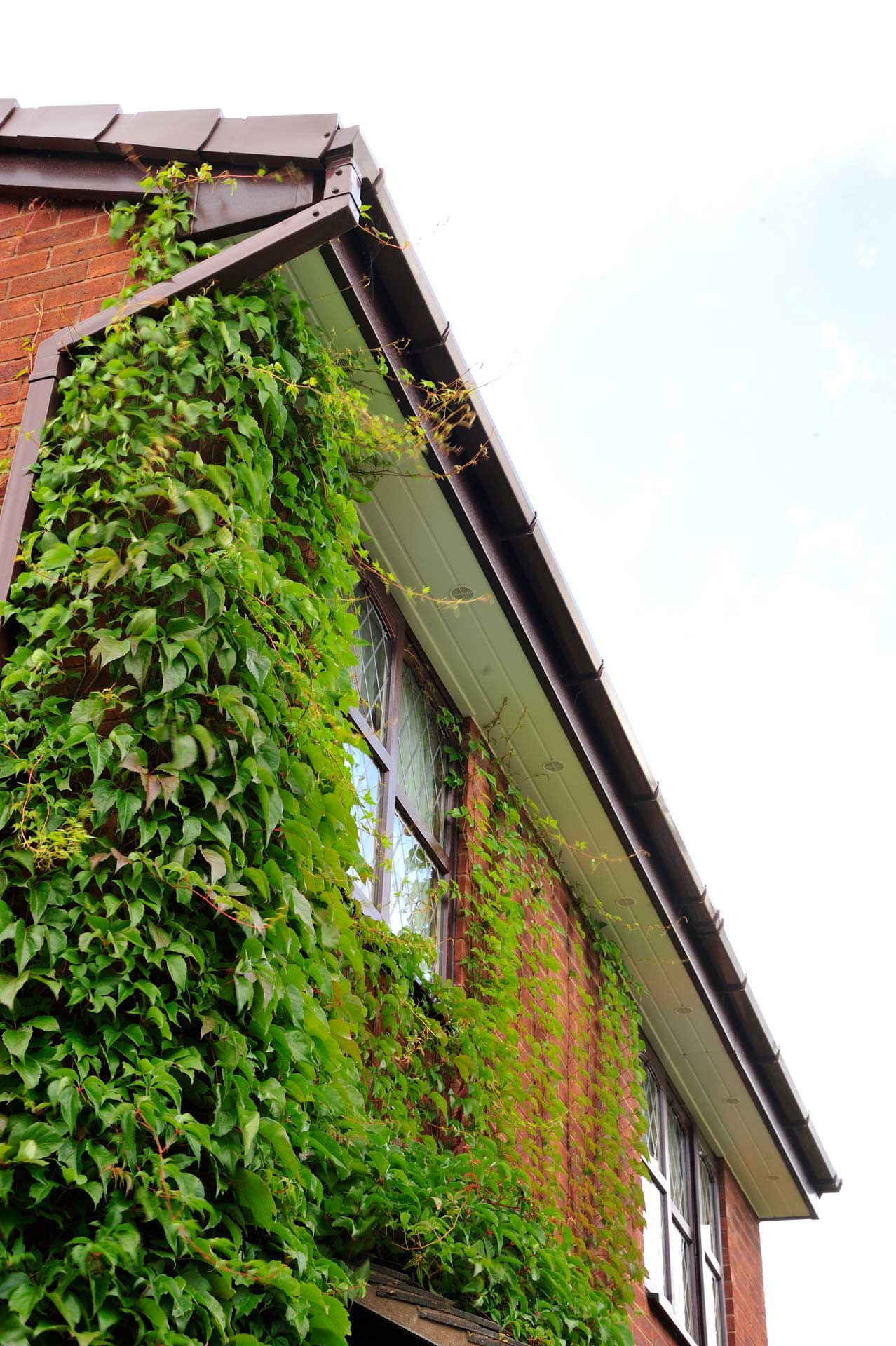 Kerb Appeal
Our range of roofline can help improve the kerb appeal of your Polegate or East Sussex home. Your property will become much more attractive to potential homebuyers, who will be aware of the performance benefits of a new roofline.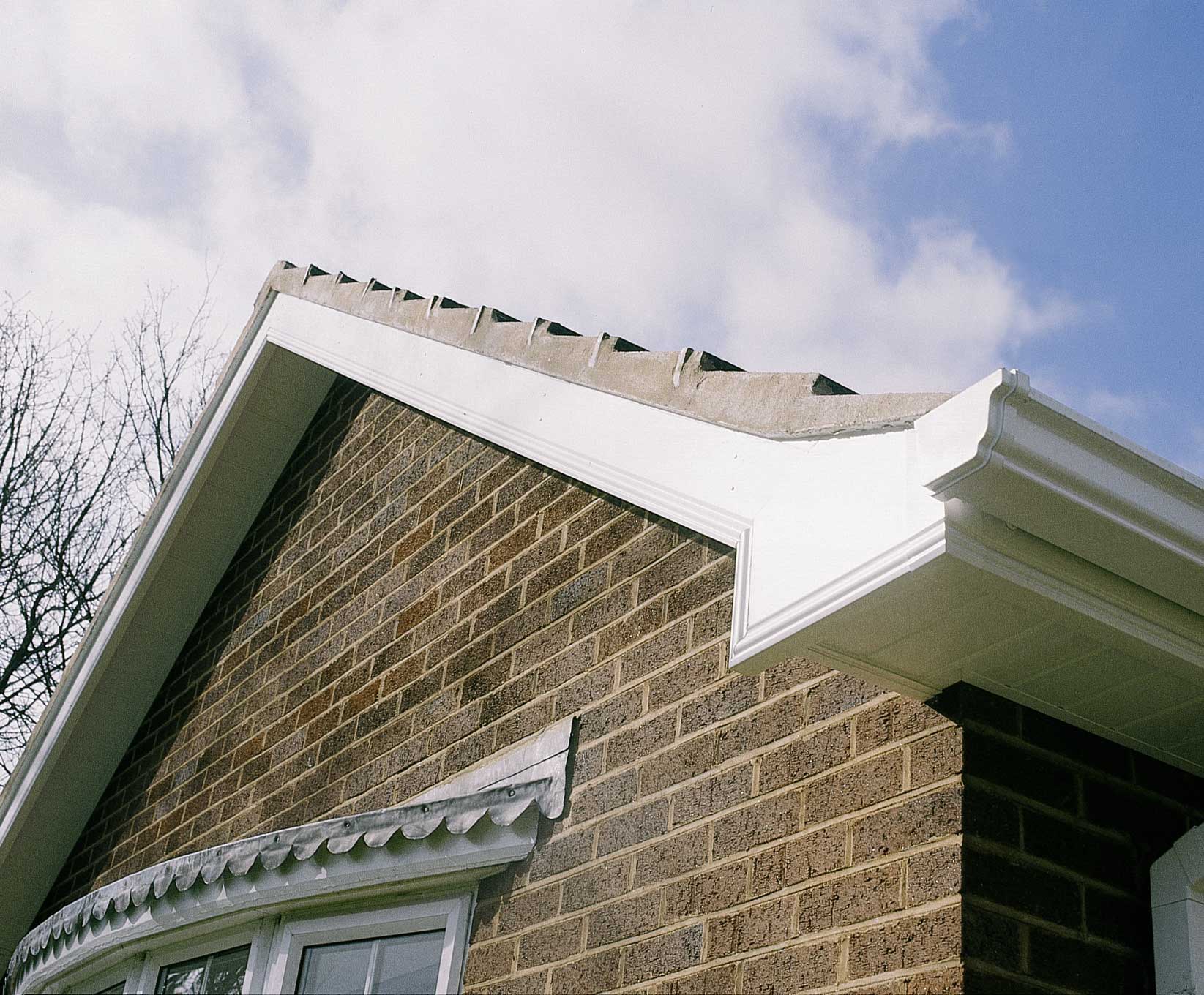 Versatile
In addition to fitting our roofline products to your home, our fascias, soffits and guttering can be fitted to orangeries, extensions and conservatories. They can be customised to suit your existing architecture, improving the general look of the home.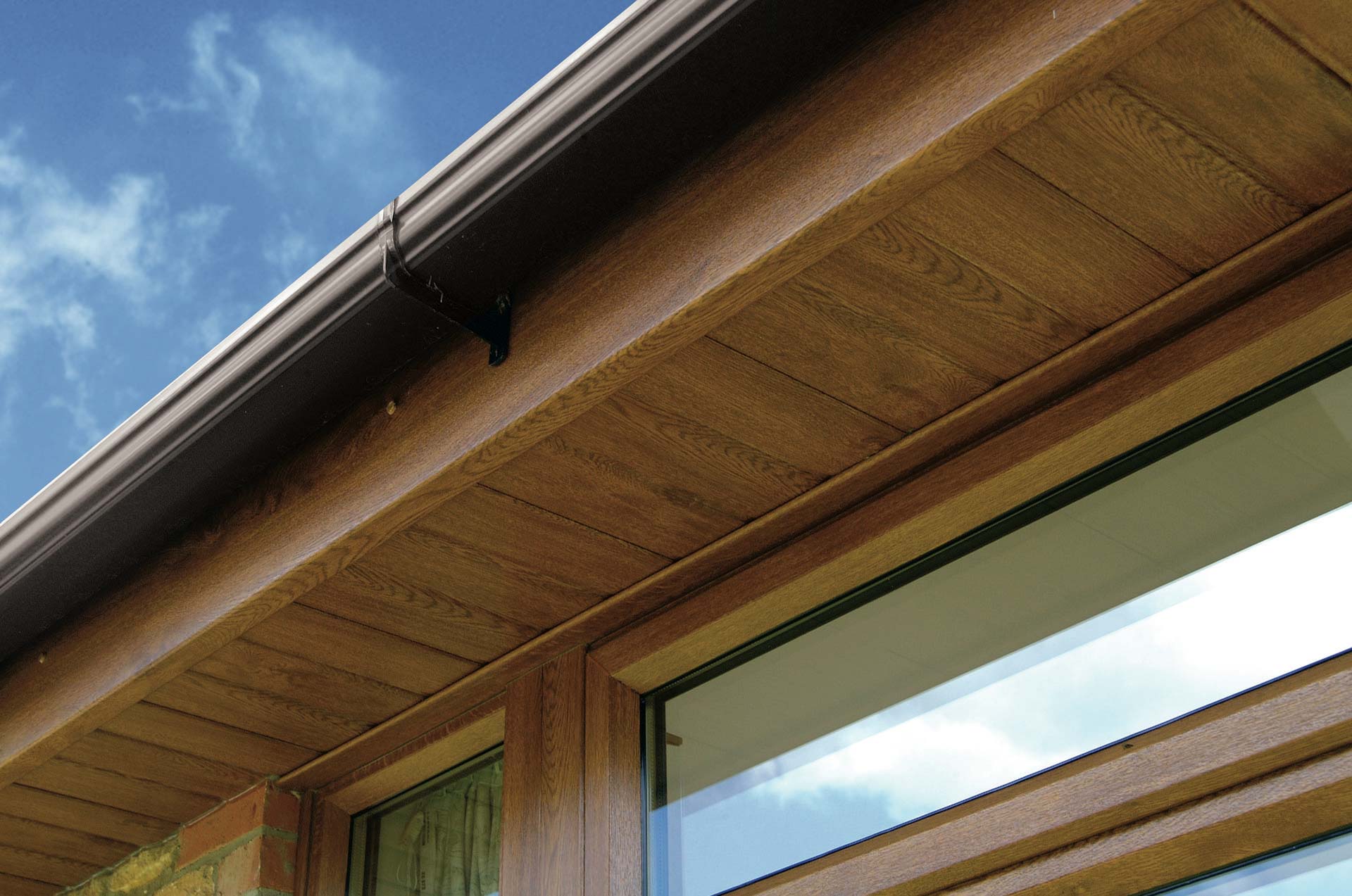 Why Choose Us?
Homecare Exteriors provide a specialist roofline service across the Polegate and East Sussex areas. With over 30 years of experience installing uPVC fascias, soffits and guttering across our coverage area, we offer very competitive quotations all backed up by our high quality workmanship.
We have been installing uPVC cladding, fascia boards, soffits and guttering systems successfully since 1988. We do not subcontract to ensure quality. All work is carried out by the Homecare Exteriors Roofline division and all installations are backed by a 10 year guarantee covering both materials and workmanship.
All our roofline replacements are available in a selection of colours and can seamlessly complement our full range of windows and doors. Other colours are available on request. Get in touch today to learn about the customisation options we provide our customers.
Get a Free Online Quote
Discover Roofline Prices for Your Polegate & East Sussex Home
Use our online quoting engine below to get an estimated supply and fit roofline price on any device today.
The main benefit of installing a new roofline into your Polegate home is that it will enhance the weatherproofing of your property. Efficient, modern fascias, soffits and guttering will filter water away from your home or extension roof, even during the most torrential rainfall.
Our roofline range will prevent standing water from sitting around on your roof. This will help minimise damp, which often leads to issues like rotting and mould. This investment in your roofline will help save in future maintenance issues.
Because our roofline is crafted using uPVC, they're flexible, strong and long lasting products. Requiring minimal maintenance, our roofline products will not crumble, rust or flake. Enjoy a professional and tidy looking exterior without the need for regular expensive upkeep. These products can cope with decades of harsh weather exposure without deteriorating.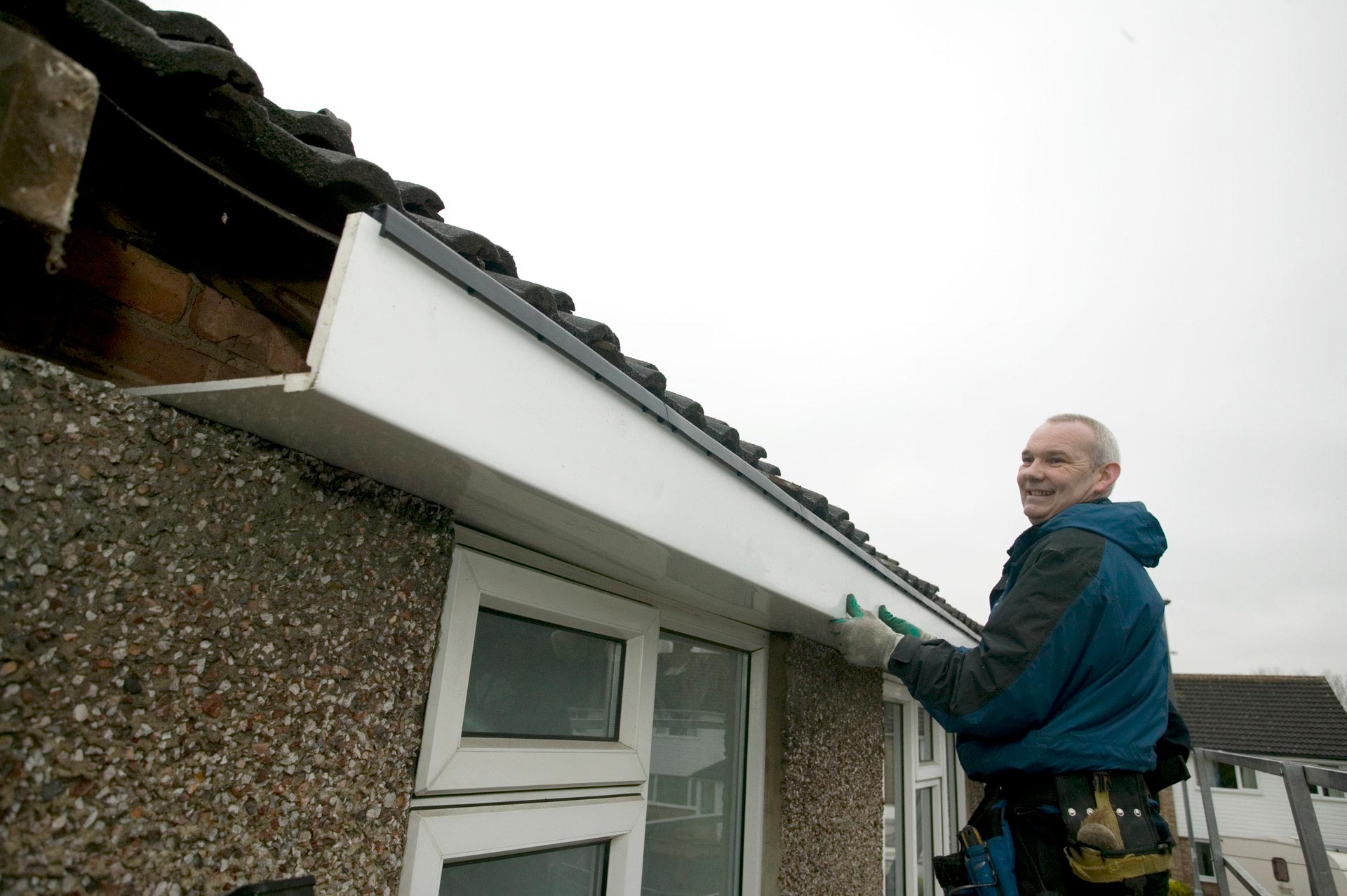 What Roofline Products do we Install Around East Sussex?
The vertical board that fronts any roofline installation is known as a fascia. They combine with soffits around the perimeter of your home and providing valuable ventilation. This can be a lifesaver in summer, helping keep your home a cooler, more comfortable temperature while also keeping your property protected.
Soffits sit at a right angle with the fascia board, working to support the roofline as a whole. They also help ventilate your home, helping to ensure there is no build up of condensation within your roof. The uPVC soffits we install will not deteriorate or suffer from water damage.
The guttering are the half pipes that are supported by fascias and soffits. Guttering collects rainwater and diverts it away from your Polegate home and its foundations. Guttering plays a vital role in protecting your home and ensuring it stays performing as it should.
To find out more about the individual roofline products we supply and install, please get in touch with us today.
View & Download our Brochure
Eurocell – Homeowner Roofline Brochure
Fascias, Soffits & Guttering Quotes
Find Roofline Prices in & Around Polegate & East Sussex
Use our online quoting engine today and get a guide price on our high performing roofline for your Polegate, Eastbourne, Bexhill, Kent and East Sussex home. This price calculator is totally free to use and works on any device. So, enter your details and specifications, and you will receive an estimate for your property.
If you'd prefer to discuss your new installation over the phone, get in contact today. Leave your details on our online form, and we'll get back to you as soon as we can. If you have any immediate questions, give us a call and we can answer any queries you may have.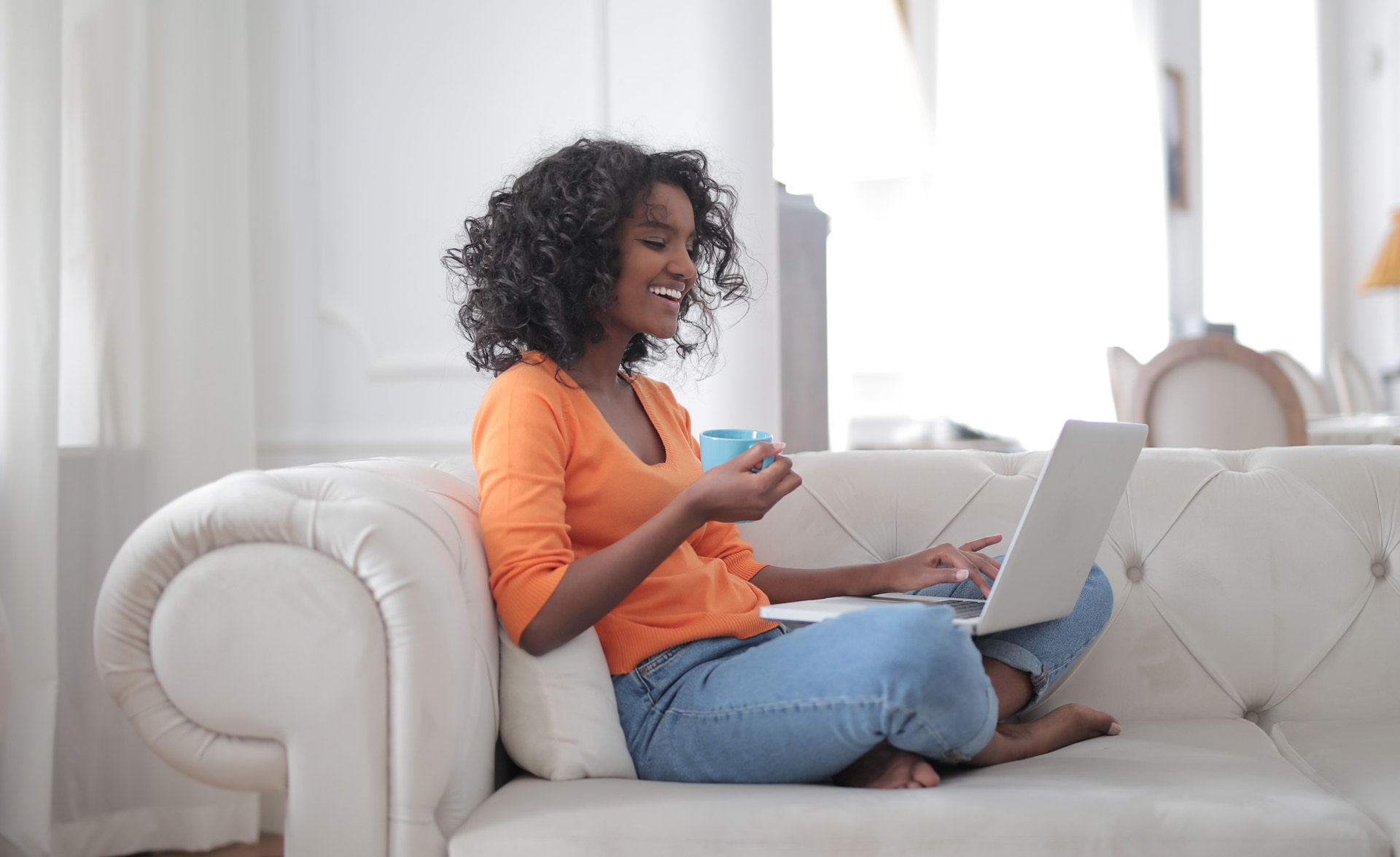 Visit our Showroom
If you would like to see our stunning home improvement products in person, visit our local Polegate showroom today. A member of our in-house, expert team can also consult you regarding your desired home renovations. Whether you're looking for a replacement window, new kitchen or a set of bifold doors, we can advise you on your options and provide an accurate price. Visit us today!