Are You Interested in Bi-fold Doors
Its attention to detail in design, security and thermal performance all combine to make it a truly innovative way to transform any room.
All door leaves fold flat to the inside or the outside of the opening providing maximum clear opening space. It's easy to see why property owners are impressed by the traditional looks of our uPVC Imagine Multifolding Doors.
Highly functional and innovative doors that have a transforming effect on their environment
Imagine Multifolding Doors create a safe and secure barrier that can be made to suit just about any aperture. Whatever the combination from a small 3 leaf multifold door to a large 7 leaf multifolding system, with simple effort the doors will slide open to the side.
With endless possibilities, the our Bi-fold Doors makes rooms look bigger, making living space more flexible. Imagine opening up into a conservatory, onto a terrace or dividing a lounge and dining room or simply just offering a panoramic view.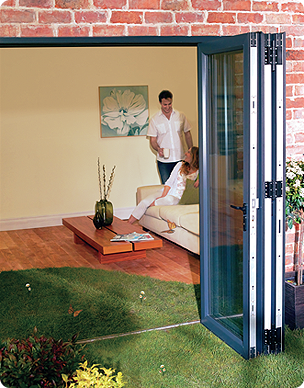 We Are A Professional Local Company
All Of Our Work Is Guaranteed
We Have Products For All Budgets
Explore all of our products
Visit Our Bi Fold Doors Showroom in East Sussex